Country Star Jake Owen To Be A Dad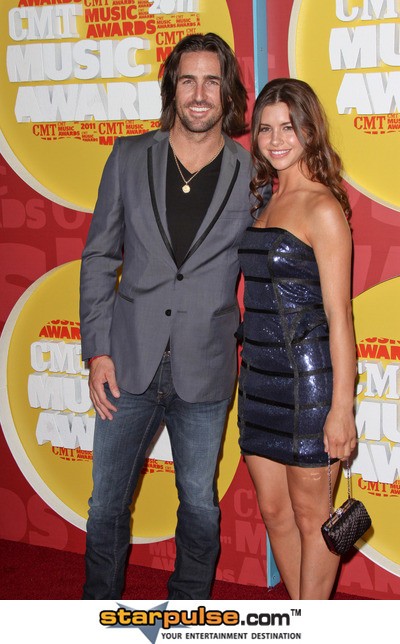 Newlywed country star Jake Owen is to become a father - his wife is pregnant with their first child.

The singer wed Lacey Buchanan in Florida in May, a month after becoming engaged, and now the couple is due to have a baby girl in November.

Owen admits the pregnancy came as a welcome surprise shortly after he asked Buchanan's father for her hand in marriage.

He tells People.com, "We actually found out Lacey was pregnant after I had asked her dad for his permission.

"From the day I met her, there was no doubt in my mind I wanted to marry her, and we always knew we wanted a family. The way we saw it, the baby news was a bonus on top of the engagement, but we didn't want anyone to think we were getting married because Lacey was pregnant, and we wanted to celebrate our wedding first...

"Not only do I have a beautiful wife I get to spend my life with, I'm getting a baby too!"