Country Singer Jake Owen Marries His 'Best Friend,' Posts Photo On Twitter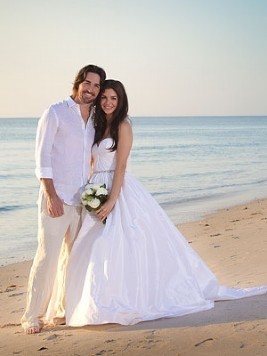 Merely one month after getting engaged, country music star Jake Owen married his girlfriend Lacey Buchanan in Florida.
 
The pair got engaged on Easter (April 8) after Owen proposed onstage during a concert in his native Vero Beach, Fla. This morning the singer revealed he and Buchanan tied the knot in a dawn ceremony on the sand at Vero Beach.

He posted a photo on twitter and wrote, "A best friend for life. I now have a wifey :) my face hurts from smiling. What a wonderful way to start the rest of my life."
 
It was an eventful weekend for the singer. On Saturday he was handcuffed by police after a rowdy night out in the Sunshine State.