Could You Escape The Maze? Watch 'The Maze Runner' Trailer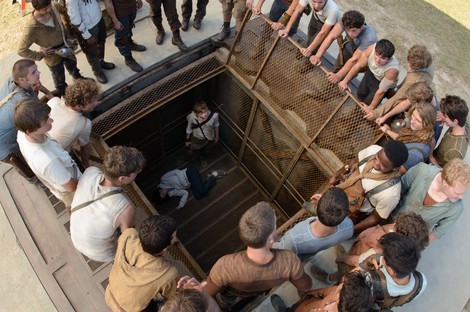 In "The Maze Runner," teenager Thomas (Dylan O'Brien) wakes up in the Glade, an oasis in the middle of a huge maze. He is surrounded by other boys his age, who like him, have no idea how they got there.
The boys try to find a way out of the maze every day, but no one has escaped. Although he has no memory, the maze seems familiar to Thomas.
Only by piecing together fragments of his past with clues he discovers in the maze can Thomas hope to uncover his true purpose and a way to escape. 
Thomas Brodie-Sangster, Will Poulter, and Kaya Scodelario also star.
The film, based upon the best-selling novel by James Dashner, opens in theaters in Sept. 19, 2014.