Costumes: Keep Halloween Entertaining

Perhaps the single most important question surrounding Halloween (aside from figuring out what party to attend) is: What costume should one wear? If you're sick of the mainstream costumes found in the party stores, consider creating your own based on an entertainment figure (see suggestions below). The fun part: many of these ideas and more can be done as a group!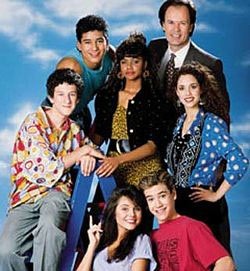 The crew from Saved by the Bell:
We all remember this show and admit it - sometimes you still catch the syndicated episodes. What you might not realize is that all six (possibly more) characters would make great costumes. Take Kelly Kapowski for instance. Kelly was both a cheerleader and volleyball player, so if it's easy enough to put together one of these outfits, use iron-on letters to write out "Bayside Tigers" on the front. If Kelly is a little lonely, it's simple to find a Zack Morris costume. His trademark accessory is the enormous phone, so pair that with khakis and an '80s-style button-down shirt, and you've just created Bayside's most adored couple. Don't forget about Slater, Screech, Lisa and Jessie if you have a big group.
Kim Kardashian:
This Keeping up with the Kardashians reality star has a unique look that would make for a distinguishable costume. The fact that she dates football player Reggie Bush makes creating the costume that much easier. Purchase, borrow or make a Reggie Bush jersey and pair that with any type of shorts or pants. Add a pair of large fake diamond earrings, stilettos and a long black wig, and you have the complete ensemble.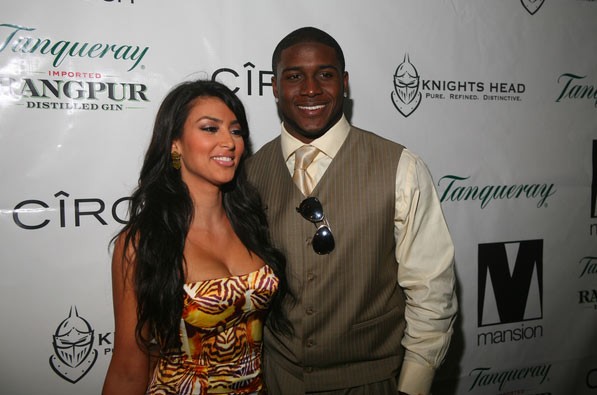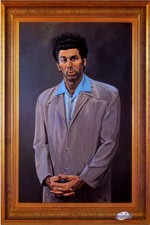 Cosmo Kramer from Seinfeld:
Definitely the Seinfeld character with the craziest look, any man can dress up as Kramer. You have two options for clothing: Go with the gray suit look from the famous Kramer painting or the bathrobe ensemble. The two things you should not miss are a cigar and wacky wig.
Miss Fine from the Nanny:
Although her voice may be a bit annoying, her dress cannot be missed. Another costume that utilizes a big black wig, Miss Fine would also be dressed in a revealing '70s-style dress which could be found at any specialty thrift store. Don't forget to practice that New Yorker accent!
The crew from the original Power Rangers:
This costume idea is another one that is great for groups, as there were five original characters. Each had their own color - three guys in black, red and blue, and two girls in pink and yellow. Each wore what looked like a bodysuit in their designated color (solid shirts and pants would do just as well) and each suit had three white diamonds on the chest. These diamonds could easily be cut out of fabric and sewn or glued to the costume. To top off the suits, slap on a white belt and white knee-high boots.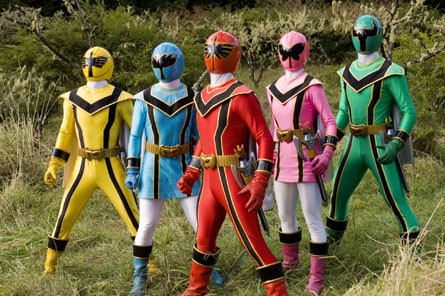 The Deal or No Deal staff:
This costume is easy for an individual or group. The girls can simply wear a dress (length, or lack thereof, is probably a requirement) and find a cheap silver case, which no doubt can be found at any type of party goods store. Using a black marker or cutting out of black fabric, place any number on the outside of the case. To make the costume even better, find a guy to join in the festivities… have him dress like Howie Mandel (a suit, tiny goatee and the "banker phone" completes the outfit).
The Fanta Girls:
No one will ever forget the catchy jingle of Fanta soda. Neither will they forget the four women who colorfully portrayed the four flavors - strawberry, lemon, grape and orange. All four of them dressed completely in their assigned color and all costumes looked like they came out of the disco era. These costumes are available online; however, one can more than likely find similar pieces of clothing at an inexpensive clothing store.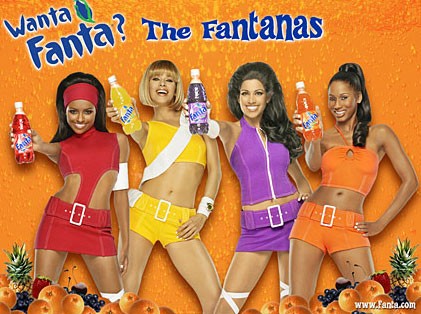 Story by
Rebecca Kruse
Starpulse contributing writer