Cory Monteith's Mom Speaks Publicly For The First Time About Her Son's Death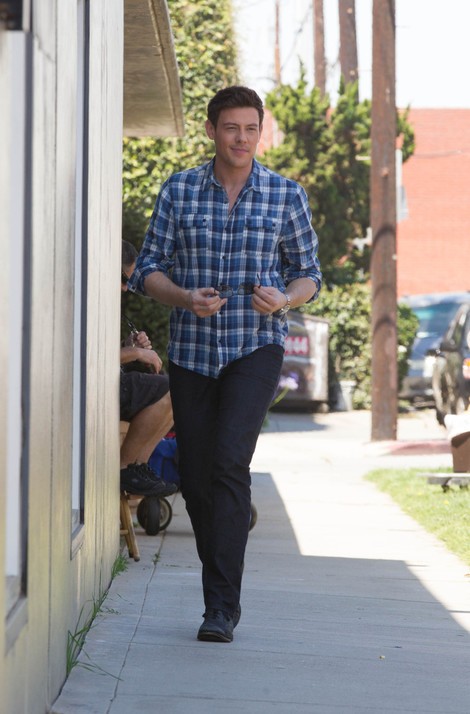 Cory Monteith's mother spoke publicly about her son's death for the first time on "Good Morning America" this morning.
When asked how she was doing, Ann Monteith, 63, said: "In the last few days, I'm beginning to accept it, the loss is horrendous. Until three days ago, I couldn't look at a picture of Cory, so there's been progress."
The actor died in a hotel room in Vancouver, Canada, last July from a drug and alcohol-related overdose.
Ann was unable to talk about the night the "Glee" star passed away, but she still keeps in touch with Cory's girlfriend, Lea Michele, and shared home videos of Cory as a child where he was in a school play and giving his dog a bath.

"Cory had a mischievous side to him all the time," she said.
Ann also talked about the first time Cory overdosed at age 15. "He did a code blue, and I think that was the turning point," she explained. "He had a lot of emotional things he was trying to figure out - a lot of it was he really wanted a relationship with his father. I think when a child gets invalidated they keep reaching even harder."
She added: "I remember after Cory's first O.D., after the drive we took, and all I did was stare into his eyes and hug him and look at him because I had this feeling I wasn't going to have him my entire life."
Ann also revealed that the actor had signed a lease on a property in Vancouver shortly before his death and was preparing to leave Hollywood.
Earlier this week, Michele paid tribute to Monteith by posting an image of the two on the beach to her Instagram page. She tweeted, "We hold you in our hearts today, and every day we remember your smile. We will love you and miss you always," with another image of the late actor.