Coroner: Multiple Blunt Force Trauma Killed Cirque Du Soleil Acrobat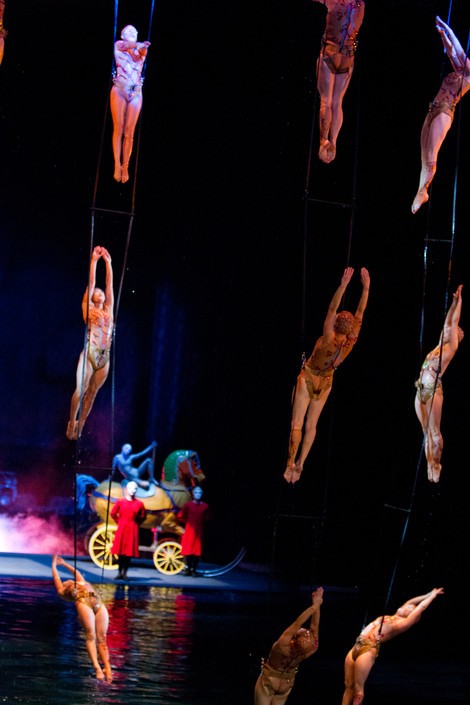 A coroner has determined that the Cirque du Soleil performer who fell on stage in Las Vegas last weekend died of multiple blunt force trauma.
 
Acrobat Sarah Guillot-Guyard, 31, was performing in "Ka" at the MGM Grand Hotel & Casino when she slipped during a high-flying scene and dropped into a pit below the stage.
Guillot-Guyard was rushed to the hospital and declared dead. Clark County Coroner's Office officials released the official cause of death just hours before a candlelight vigil in her memory was due to take place in Sin City.
The Occupational Safety and Health Administration (OSHA) is conducting a full investigation into the incident. In the meantime, all productions of "Ka" have been canceled. Guillot-Guyard had been a part of the original cast since 2006.
It's the first death in the circus company's nearly 30-year history.
Earlier this week, founder Guy Laliberte spoke out about tragedy: "I am heartbroken. I wish to extend my sincerest sympathies to the family. We are all completely devastated with this news."
The incident occurred shortly before Cirque Du Soleil's new Michael Jackson tribute, "Michael Jackson ONE," debuted at the nearby Mandalay Bay Resort & Casino.