Cops Looking To Question Man Who Beat Up Barron Hilton, Lindsay Lohan Off The Hook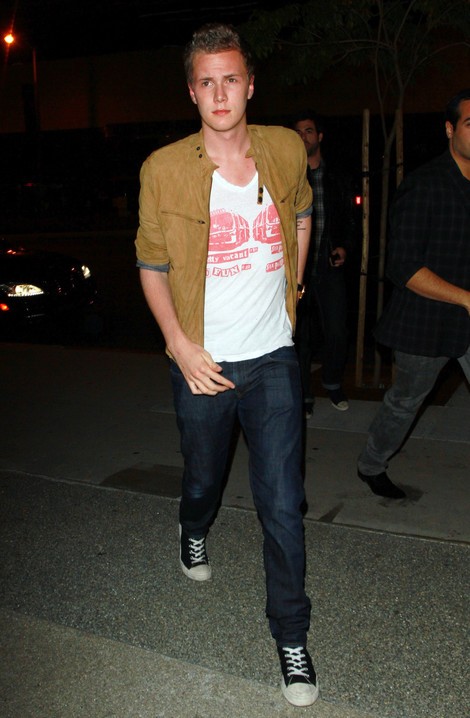 The man who attacked Paris Hilton's younger brother Barron at a party in Miami Thursday night, allegedly at the behest of Lindsay Lohan, has been identified.

Ray LeMoine, who rented a Miami Beach home where Lindsay was staying last week, has admitted to beating Hilton, 24, but he claims that Lindsay wasn't involved. He also claims that Hilton struck him first, according to TMZ.com.

LeMoine rented the house where the party occurred, and his rep tells the website that Barron was asked to leave and when he didn't things escalated. Barron reportedly pushed LeMoine, provoking the beatdown.

Barron told police that Lohan had LeMoine beat him after she confronted him for "talking s**t" about her to her boyfriend.

Hilton is now planning on filing a lawsuit against both Lohan and LeMoine, and he reportedly already hired a lawyer.

Police plan on arresting LeMoine, but Hilton hasn't been cooperating.

"We've had no cooperation from Mr. Hilton since he made the report," Miami Beach Police Sgt. Bobby Hernandez told the New York Daily News on Monday.

"He didn't want anything to do with it. Since then, we haven't been able to get in touch with him. He hasn't called back to respond to numerous messages," the sergeant added. "We are in standby mode until we get more information and speak to the victim himself," he said. "If the victim doesn't want to cooperate, it ends at that point."

Lohan won't be charged, according to several reports.