Cops Called To Break Up Fight Between Lindsay Lohan & Her Mother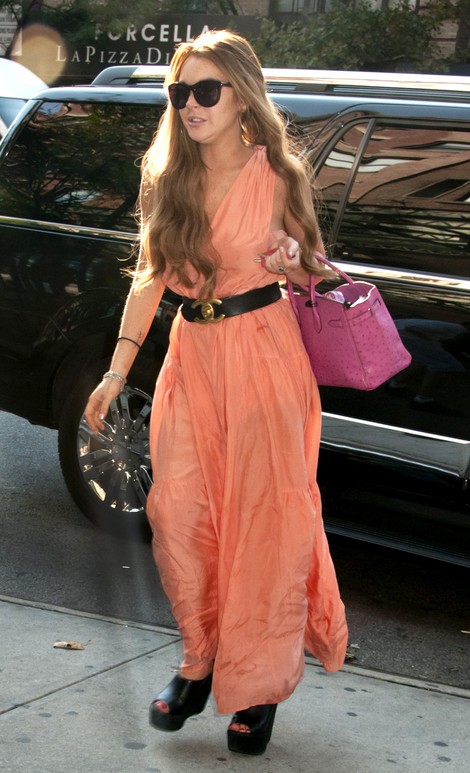 Early Wednesday morning police were called to a house in Long Island to investigate allegations of an altercation between Lindsay Lohan and her mother Dina.
The mother and daugther returned home after an evening out at a nightclub in New York City when the fight began, according to TMZ.com. Details about the argument have not been revealed.
Lindsay sustained a cut on her leg and broke a bracelet during the altercation. Police went to the scene after a 911 call was placed from the property reporting a domestic violence incident.
Last week Lindsay was caught up in more drama at a Manhattan hotel where she claimed had been assaulted by Christian LaBella, 25, after he allegedly took photos of her without permission on his cell phone. LaBella was arrested, but charges of misdemeanor assault and harassment were later dropped.
On Tuesday the trailer for Lohan's upcoming film "The Canyons" was released online. The actress and porn star James Deen play two troubled Los Angeles youth who get caught up in Los Angeles' seedy, sex obsessed underbelly.