Coolio's Son Could Go To Prison For 10 Years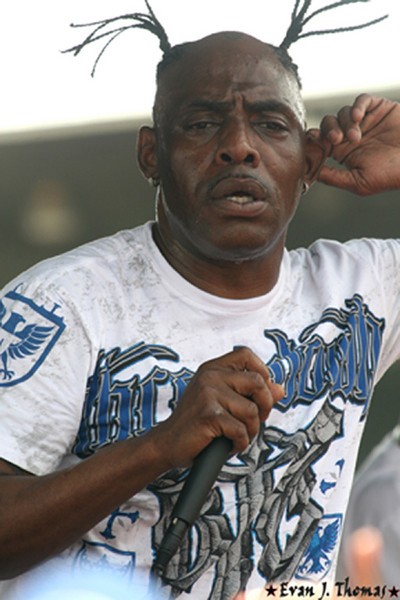 Rapper Coolio's eldest son is facing at least three years and up to 10 years in prison for armed robbery.
As part of a plea agreement, Grtis Ivey, 22, will be handed a minimum of three-and-a-half years behind bars when he is officially sentenced on September 12, according to TMZ.com. However, the judge reserves the right to jail him for up to 10 years.
On Oct. 29, Ivey and his friend Shantrice Wilkerson allegedly broke into an apartment in Las Vegas and threatened the tenant with a gun, forcing him into a bathroom while they ransacked the place for valuables.
 
They reportedly made off with two laptops, two iPads and a safe, but were later identified by the victim and were taken into custody by cops on November 14.
 
Ivey was charged with grand larceny, robbery with a deadly weapon and first degree kidnapping, but he recently agreed to a plea deal with prosecutors which will see him confess to a count of felony robbery in exchange for the remaining accusations being dropped.