Cool Pic Of The Day: Which Celeb Is Swimming With The Fishes?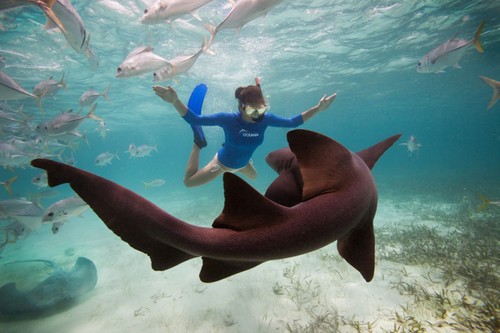 This actress took a trip to Belize with Oceana for World Oceans Day. This lucky woman got to swim with sharks, turtles and other sea creatures. So who is behind the blue Nautica/Oceana rash guard, flippers and snorkle gear?
It's Kate Walsh from "Private Practice!" Although the actress has announced she's quitting the medical drama after its sixth season, it doesn't look like she has a care in the world in these photos. In fact, she's absolutely mesmermized, and who wouldn't be!
World Oceans Day was on June 8 and it celebrated and honored the body of water that links us all for what it provides humans and what it represents.
See more photos of Kate in the water...