Controversial Michael Vick to Appear on Oprah Winfrey Show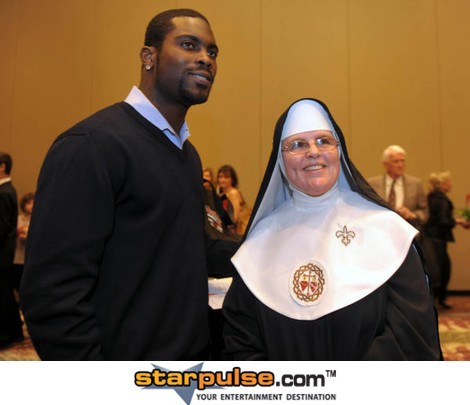 The controversial Philadelphia Eagles QB Michael Vick is set make an appearance on the Oprah Winfrey show on February 24th. Being the polarizing figure that Vick is, Oprah has been called into question about why she would interview Vick. As for Vick himself, he is still trying to recuperate his image since his dog-fighting ring incident that landed the Pro Bowl QB in prison. Vick had his best season as a pro throwing for over 3,000 yards and posting career highs in touchdown passes (21) and passer rating (100.2). He garnered the most votes and was named to his fourth Pro Bowl as the starter for the NFC in the NFL Pro Bowl. The show should draw huge ratings because of the disparity that Vick causes along with the insightful questions of his life that only Oprah can ask. I'm sure Oprah knows this is a calculated risk but this is an interview she couldn't pass up. She and Piers Morgan openly placed a bet on who would land the interview first and looks as if Oprah has won.
The internet has been set ablaze of the news of Vick's appearance on the show. Vick of course has those who say he doesn't even deserve to be out of prison for the awful things he did to those animals and those who say he served his debt to society for his crimes and should be vindicated. What do you guys think? Is this a good move for Oprah to interview such a controversial athlete?