Connie Britton Still On Board For 'Friday Night Lights' Film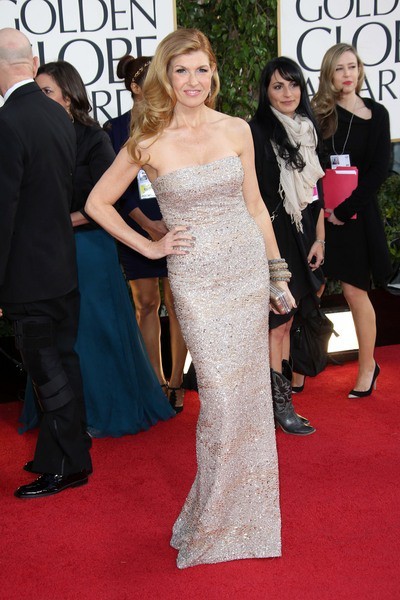 Ever since cult hit Friday Night Lights ended its run on television, fans have been clamoring for the characters to hit the big screen. Star Connie Britton is one of those fans.
Britton, who currently stars in "Nashville," talked about a possible film while on the red carpet for the White House Correspondents' Dinner. According to E! Online, she said, "I would love it to happen. I'm a big supporter of it happening. I don't know if we will see it or not.
"I know it was being written and Peter Berg is really serious about so I think if everybody got on board, I don't see why we couldn't have a movie."
However, Britton's "Friday Night Lights" co-star Kyle Chandler is not so keen on the idea. He thinks that the original "Friday Night Lights" film, starring Billy Bob Thornton (and Britton's "Nashville" co-star Hayden Panettiere), was enough. He tolf MTV News, "My general attitude about 'Friday Night Lights' is that it was a great movie with Billy Bob. And it was a great TV show.
He added, "They ended it at exactly the right time and in exactly the right way as well. I think they did a great job."
So we ask you: Do you want "Friday Night Lights" to be made into (another) movie? Let us know in the comments.