Connecticut Teen Feels 'Cheated' After Losing On 'Jeopardy'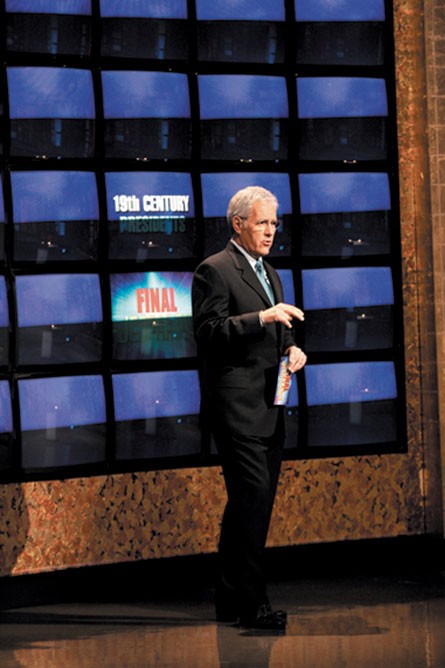 A Connecticut teenager is angry over losing on Jeopardy last week after misspelling the answer to the game show's "Final Jeopardy" question. Actually, we should say he misspelled the question to the "Final Jeopardy" answer.

Thomas Hurley III, of Newtown, CT, gave the correct question to the answer, "Abraham Lincoln called this document, which took effect in 1863, 'a fit and necessary war measure'" -- but host Alex Trebek ruled against him for misspelling the word 'emancipation'.

Hurley's answer, "What is the Emanciptation Proclamation" was judged incorrect because he added a "t" to the word, resulting in a loss of the $3,000 wager he made. The eighth-grader finished in second place with $6,600 instead of $12,600.

"I was pretty upset that I was cheated out of the final 'Jeopardy!' question," he told Danbury, CT Newspaper The News-Times. "It was just a spelling error."

Even if Trebek had ruled in Hurley's favor, he still would have come up well short of winner Skyler Hornback, who wagered $30,000 of his $36,000 and finished with a new Kids Week record of $66,000. The Kentucky native's win also amounted to the third-highest single-day payday ever.

Angry fans posted comments on the show's Facebook page, calling the ruling unfair, but producers of the show defended the host's ruling.
"If 'Jeopardy!' were to give credit for an incorrect response (however minor), the show would effectively penalize the other players," producers said in a statement. "We love presenting young people as contestants on our show and make every effort to be fair and consistent in their treatment."
Hurley suffered some embarassment over the small gaffe, but everyone watching knows he got the answer correct. But his argument over being cheated for the misspelling is a moot point since he wouldn't have won anyway.
He still went home with the standard runner-up prize of $2,000, which he would've won with or without the extra "t".
The show, which aired last week, was taped in February.