Connecticut Native Erin Brady Crowned Miss USA - See Her Photos!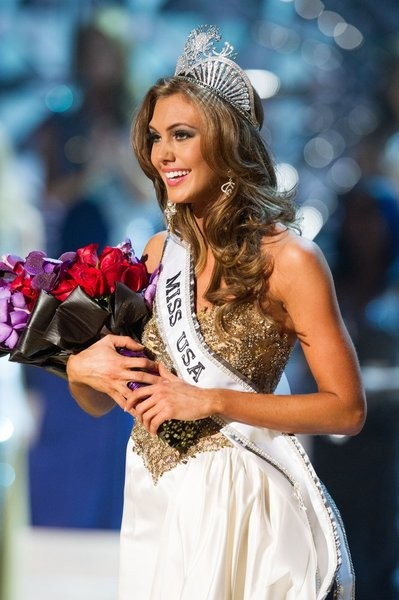 Erin Brady of East Hampton, Conn., was crowned Miss USA 2013 on Sunday night. The competition was held live in Las Vegas, Nevada, and aired on NBC.
Brady, 25, wore a white strapless gown with a gold embroidered bodice when she received the Miss USA Diamond Nexus Crown from her predecessor, Nana Meriwether, Miss USA 2012.
The contestants were judged in three categories: swimsuit, evening gown and interview. Brady wore an orange bikini, and during the interview phase said she agreed with the U.S. Supreme Court's decision to uphold widespread DNA tests.
Donald Trump's Miss USA pageant doesn't require contestants to perform a talent or represent a charity. Nick Jonas of the Jonas Brothers and Giuliana Rancic from "E! News" co-hosted the event.
According to the Hartford Courant, Brady lives in South Glastonbury and works as an accountant for Prudential Financial in Hartford. She will represent the United States at the Miss Universe competition in Moscow, Russia, later this year. The outgoing Miss Universe is Olivia Culpo, also an American.
Check out the following pages for more photos of the new Miss USA...