Confirmed: Lea Michele, Chris Colfer & Cory Monteith To Exit 'Glee' Next Year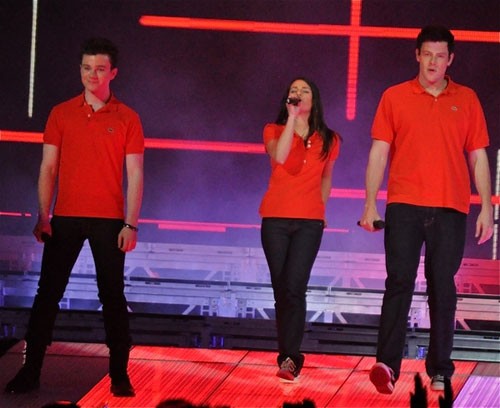 "Glee" creator Ryan Murphy has confirmed reports three of his stars will be departing the show after they graduate next year.

Lea Michele, Chris Colfer and Cory Monteith will return to the show that made them household names - as talented high school kids - later this year for a third season, and they won't be back.

Murphy tells The Hollywood Reporter, "We made that decision and I involved Chris and Lea and they thought that was a good idea. They both trust the writing and trust me and felt that it would be great to have an open and closed experience for them to go out while they were on top."

Murphy insists the characters are leaving for the integrity of the show: "You can keep them on the show for six years and people will criticize you for not being realistic, or you can be really true to life and say when they started the show they were very clearly sophomores and they should graduate at the end of their senior year."