Concerts And Artists Who Have Been Banned In Other Countries
Some shows are called off on account of dangerous weather, illness, exhaustion, or structural failure. Go back through the news of the past couple of years and you can find shows by Bush, Madonna and even Lady Gaga affected by what can be called unavoidable or extreme circumstances. More recently Kelly Clarkson experienced a different cause for the cancellation of her concert in Jakarta.
She was banned from performing there altogether based on her sponsorship.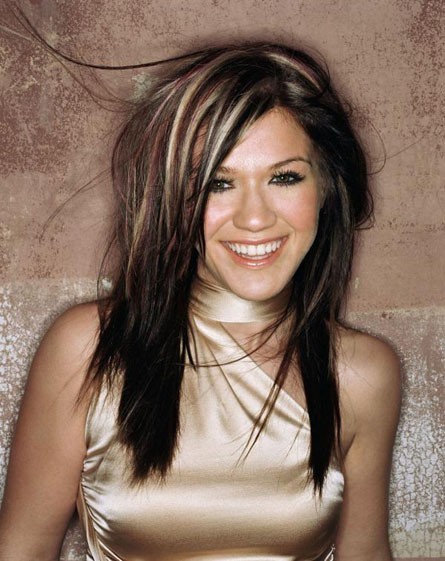 Jakarta has a rule based on its' governing ideals that prohibits all smoking under Islam. Clarkson's tour is sponsored by a tobacco company. No go Miss Independent. Sorry. This is one time that I agree with Jakarta's "fatwa" on her concert. Although I'm sure I've ponied up money many a time to see a show sponsored by Marlboro, SKYY, or People for the Eating of Kitties, if Jakarta is going to disapprove of something this is actually a good choice. It's not often that a performer's sponsor limits the ability of the artist to perform (although Alicia Keys had a similar issue in the same country in 2008) and therefore make money. But it does happen, and unfortunately for the original American Idol, she's caught up in the first real scandal of her career. Pretty tame, but what other performers have had concerts protested or banned based on a country's rules and regulations?
Everybody's got one - opinions and, well, you know:
Elton John, fabulous as he is, was dealt a low blow by Egypt for expressing his unique ideas about Jesus' sexuality and opinions on religion. Freely speaking on what he thinks a Middle Eastern lesbian goes through, along with saying Jesus is gay, got him banned from performing in a country where homosexuality is still viewed as taboo and arrests are made for "habitual debauchery/obscene behavior" – or really just being gay.
Your past will come back to haunt you:
Bob Dylan, the Bob Dylan wasn't allowed to complete the Chinese leg of his tour due to his iconic standing and what he stood for many years ago. The simplest way to explain his banishment is to say that his past will always define him in the present. At least in China. Back in the day, the day being the entire decade of the '60s, Dylan was seen as an "icon of the counterculture movement" and China still holds onto this view of Dylan. They didn't like it and wouldn't risk ruffling any feathers with a Dylan performance. Sadly for fans in Taiwan, Hong Kong and South Korea the removal of his dates in China meant (logistically I assume) he was unable to complete the Southeast Asian dates as well. In the past China has also put the kibosh on artists that support Tibet like Oasis and Bjork.
Revenge of the Sponsor:
Last year the Black Eyed Peas were in a similar situation as Kelly Clarkson. They were set to play a show in Kuala Lumpur, but the government of Malaysia banned all Muslims from attending. Who was to blame for this unsuitable concert? Guinness. The dark, foamy, delicious drink from the friendly country of Ireland was sponsoring the B.E.P.s tour. The Muslims of Malaysia are not allowed to imbibe due to "sharia" law, so they were the only group of people banned from attending the show.
Banned for (after) life: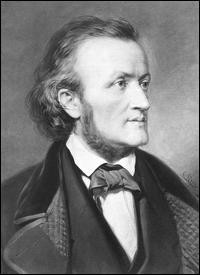 Not even classical musicians can escape being banned in certain countries. Though not officially prohibited by the government of Israel, the deceased classical composer Richard Wagner is consistently left out of the rotation of composers whose music is played in the Jewish state. This dates back to the 1940s when Wagner was a known Anti-Semite and a certain one-of-the-most-vile-people-in-the-world adored his music. I bet you can guess who.
For those aspiring Lady Gaga's out there you may want to watch your mouth and your sponsors should you wish to ever embark on a full world tour. Or at least keep your publicist on your arm at all times. If you have any other notorious concert cancelations or prohibitions feel free to share them in the comments section.