Concert Review: Pearl Jam Live In Texas (Photos)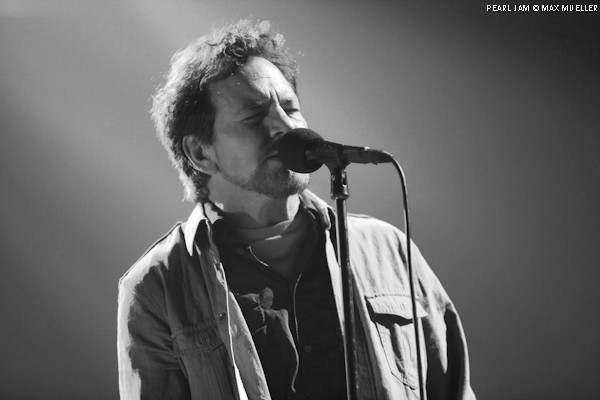 The mighty Pearl Jam arrived in Dallas, 11/15/2013 to play the sold out show at The American Airlines Center. Headlining their latest album "Lightning Bolt," Pearl Jam came to make some noise. While the band did indeed make some "noise," they were shortly overpowered by the menacing shrieks of their faithful fans; fans deriving all the way from Houston and Austin to even far away places like Guatemala and Europe. Pearl Jam, a band who hadn't seen Dallas in over 10 years, knew they had a big performance ahead of them. Opening up the show with "Pendulum", a track off the band's latest album, the boys were off for a much anticipated production.
When one thinks the name Pearl Jam, they may remember the death defying, grunge heavy circus from the 90s. 20 years ago in 1993, when the album VS. was freshly new, one may expect to have their face blown off from the sound of Pearl Jam. 20 years later and the band has definitely shown an aura of maturity with their sound. Opening up the show with 3 of their slowest songs; "Pendulum" (as stated above), "Nothing Man" and "Can't Keep," Pearl Jam looked to ease into that iconic stage performance we have all grown to know and love.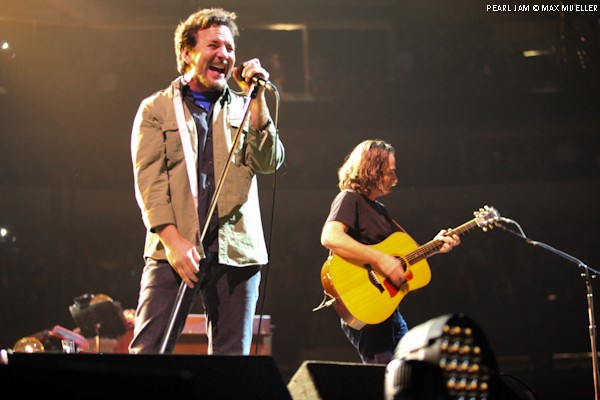 All was soon to change as Pearl Jam began to sing the opening line "the waiting drove me mad... you're finally here and I'm a mess" from "Corduroy" off of the band's third studio album entitled Vitalogy. Followed by "Corduroy" were two of the heavier songs off of their latest album, one being the self titled track "Lightning Bolt" and the other entitled "Mind Your Manners." For me, this signature Pearl Jam sound was the sound I had driven 4 hours for…or at least I thought. The minute the band burst into their latest single "Sirens," I was sold. "What a beautiful song" I thought to myself as I felt the tears stream down my face. In this moment, it was only then did I realize that maybe just maybe I had room for some slower Pearl Jam songs on my palette.            
I can't forget my favorite song of the night, "Jeremy," which gave me euphoria in which I had not felt for quite some time. Everything about the band's performance was beautiful, from the raging fans to guitarist Stone Gossard's permanent smile. I knew in that moment that there was no other place in the world I'd rather be than watching one of my favorite band's take the stage. You could tell in lead vocalist Eddie Vedder's eyes that he had waited a long time to play this show, and he planned on giving us a show. The band really dug deep on their setlist, hitting everything from "Glorified G" to even "Chloe Dancer" and "Crown Of Thorns," two Mother Love Bone songs.
The final song "Porch" came to an end as me and a friend began heading for the door...or so we thought. Alas, we had come to discover that the band planned on putting on a second encore encompassing "Alive" and "Elderly Woman Behind the Counter in a Small Town," two of my favorite Pearl Jam songs. At the end of the day, I was still satisfied with the band's performance, and thought for the money it doesn't get any better than Pearl Jam. If you ever have the chance to see these guy's in concert, I highly recommend this life changing experience.
Click through for more photos from the concert.