Concert Review: Bobby Caldwell and David Benoit, Thornton Winery
Smooth jazz veterans Bobby Caldwell and David Benoit have decades of experience between them, and that showed in their combined effort at Temecula's Thornton Winery on Sunday night.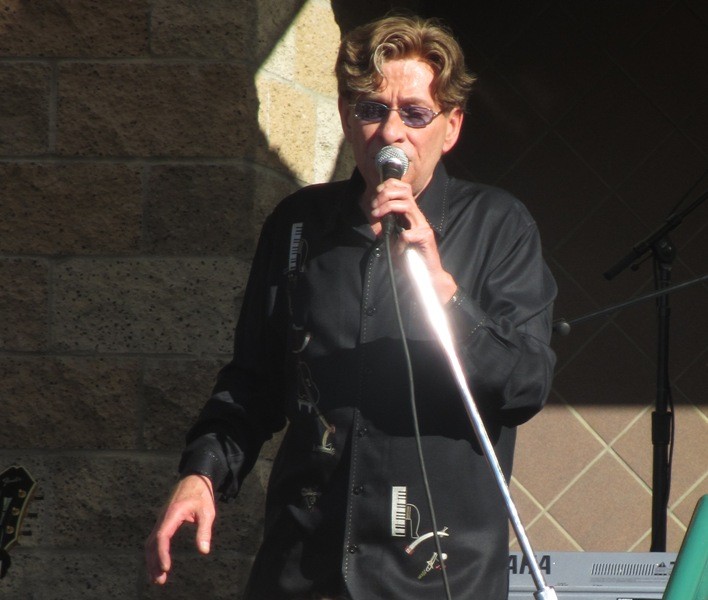 The pair were participating in Thornton's 24th annual Champagne Jazz Series, which brings the stars of the genre to an intimate Inland Empire setting. Despite the heat, which registered in the nineties, both Benoit and Caldwell put on a relaxed and engaging show.
Benoit opened the performance, mixing a selection of hits such as "Freedom at Midnight" and Vince Guaraldi's "Linus and Lucy" with tracks from his new album Conversation. The audience got the chance to see the expert pianist perform on a classic Steinway piano built in 1918.
What made his performance more remarkable was that he was also able to fill in for Jeff Golub's rock guitar on "Diary of a Wimpy Kid" with some energetic keyboard playing. If you just heard the track and had not seen the musicians, you'd never have known there wasn't a guitarist present.
The affable Benoit mixed his set with plenty of self-deprecating conversation, whether it was chuckling at his need to find a set list or realizing that he'd accidentally concluded a bit early. His good nature set the tone for the evening.
Caldwell (pictured above) sung a variety of favorites from his extensive catalog, including his classic "What You Won't Do For Love," "Janet" and "Heart of Mine." He also performed a selection from his upcoming album, House of Cards, which will arrive in August. For more information on that album, visit BobbyCaldwell.com.
His voice has lost little over his 44-year career. His vocals were still smooth and with the clarity of a true professional singer, even as Caldwell deftly manuevered between smooth jazz and covers of the Everly Brothers, Bobby Darin and Etta James. Fans of Michael Buble would do well to give Caldwell a listen.
If there was one drawback of the evening, it was still a positive one: Caldwell sometimes gave way to extended solos, most notably from his talented saxophonist Andrew Neu, which were entertaining. But I was left wanting more of Caldwell's unique voice, which remains one of the best in the business.
The Champagne Jazz series continues through October, with upcoming guests including Brian Culbertson, Dave Koz (who is a former member of Caldwell's band), Jonathan Butler, and Rick Braun. More information can be found at the Champagne Jazz Series website.
For more on Bobby Caldwell, check out our Jazz Appreciation Month interview from 2011. For more from Brittany Frederick, visit my Starpulse writer page and follow me on Twitter (@tvbrittanyf).
(c)2012 Brittany Frederick/Digital Airwaves. Appears at Starpulse with permission. All rights reserved. No reproduction permitted.