Concept Art For New Animated Series 'Star Wars Rebels' Revealed By Producer Dave Filoni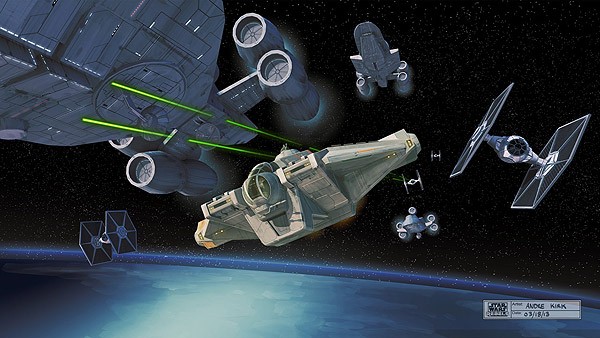 One week after its presence was missed at Comic Con, Star Wars fans attending this year's "Celebration Europe II" were treated to some new details and a couple of concept photos from next year's new animated series, "Star Wars Rebels."

"Rebels" executive producer Dave Filoni, who headed up Cartoon Network's highly successful animated series Star Wars: The Clone Wars, was on hand to spill some of the details on the upcoming series.

Filoni explained that the biggest influence on the new series was late artist Ralph McQuarrie, whose concepts became the basis for numerous "Star Wars" characters and locales.

"We wanted to create a look for this part of 'Star Wars' that precedes [Episode IV] 'A New Hope' by just a little bit," Filoni said during a discussion about the series. "We have created a set of digital brushes that replicate McQuarrie's style…We're going for something that's much more an illustrative look."

Though the animation hasn't yet begun for the series, Filoni did treat fans to some new concept images, in particular new space cruiser "The Ghost," which will serve as the as-yet-unnamed main character's ship.

For now, the production team is studying all of the original artwork from the first trilogy of films and making sure they get the look right.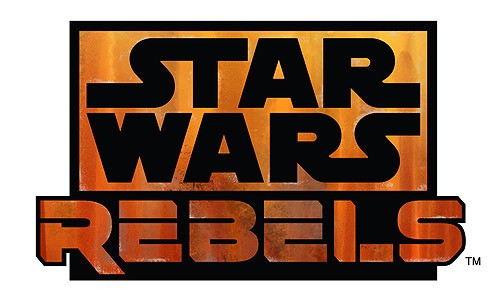 During the panel (watch part of it below), hosted by actor Warwick Davis, who appeared two of the films in the saga, Filoni was asked about the specific time frame in which the series takes place.

"How long after Revenge of the Sith does Star Wars Rebels begin?" Asked one fan in Twitter.

"Good question!" Filoni answered, "I know the answer... I'm just not givin' it!"

Filoni did hint that some of the characters from "The Clone Wars" would be showing up in the new series.

The new series takes place between the two Star Wars Trilogies, during the time when the Galactic Empire begins to tighten its grip on the galaxy and hunt down the last of the Jedi Knights. A small rebellion also begins to take shape, which will ultimately grow strong enough to crush the Empire in "Return of the Jedi."

"Star Wars Rebels" will debut on the Disney Channel in 2014 in a one-hour special before moving over to Disney XD for a weekly series.