Conan Officiates Over Gay Marriage During New York Show (Video)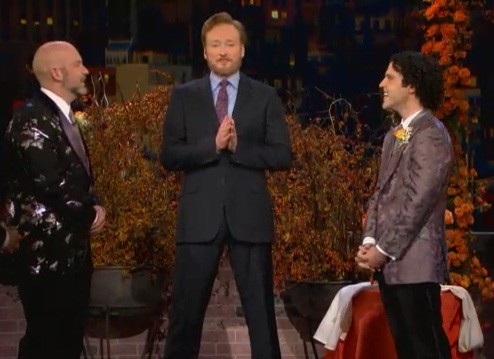 Conan needed something huge for a finale of his week in New York City. So, he did something that he cannot do in California: He officiated over the wedding of his costume designer Scott Cronick and his partner David Gorshein. Watch the wedding below!
The ceremony included a Jewish wedding chuppah, and Scott Cronick was walked down the aisle by Bravo's Andy Cohen. It might not be as glamorous as Kim Kardashian's nuptials, but we bet the marriage lasts longer.