Conan O'Brien Visibly Stunned As He Breaks News Of Robin Williams' Death To His Audience
Conan O'Brien ended his show on Monday night by sharing the news of actor Robin Williams' passing with his studio audience, co-host Andy Richter and guest Will Arnett.

The host learned the news during the taping of the show, which is done hours before it airs, and was visibly shocked by the sad news, feeling obligated to make the announcement to the crowd.

"This is unusual and upsetting," the host began, "but we got some news... during the show that Robin Williams... that Robin Williams has passed away...

"We tape these shows a few hours early," the host added, "and by the time you see this now on TV, I'm sure that you'll know. I'm sorry to anybody in our studio audience that I'm breaking this news —- this is absolutely shocking and horrifying, and so upsetting on every level."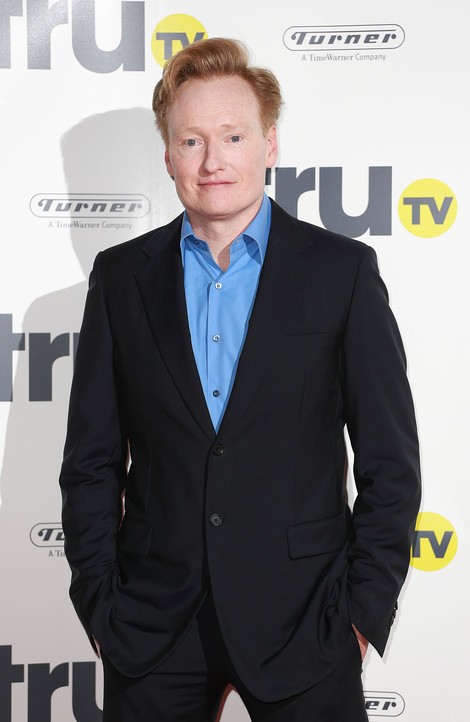 He was an amazingly kind and generous person and it's gotta be a terrible time for his family," Richter added. "Our thoughts go out to them."

Arnett, who starred with Williams in "RV" in 2006, added his own words, saying, "As funny as he was -— he's truly one of the all-time greats -— he was even better as a person. He was even more fantastic -— just the loveliest, sweetest, one of the kindest guys that I've ever worked with.

"Just such a soft, warm, emotionally sweet guy, and it's a major, major loss for everybody."

"We're just processing this information literally right at this moment," Conan added, "and so we are thinking of Robin's family. We're thinking about everybody who he touched around the world, throughout his life. We're thinking about Robin tonight. There's really not much else to say... good night and God bless Robin Williams."