Conan O'Brien To Host 2014 MTV Movie Awards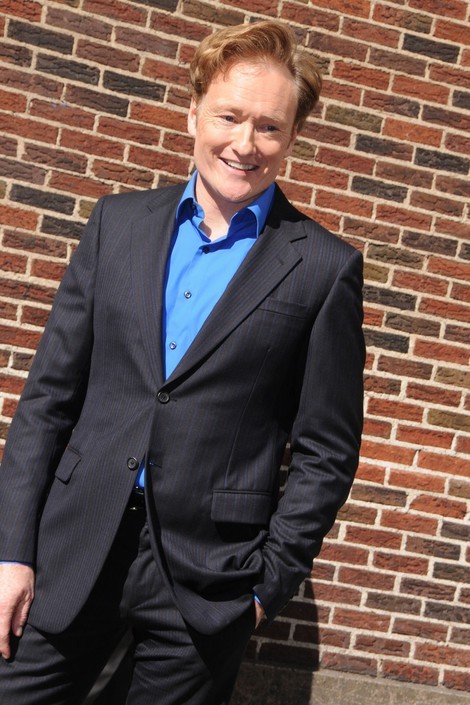 MTV has announced that Conan O'Brien will host the 2014 MTV Movie Awards at the Nokia Theater in Los Angeles on April 13. Nominations go live Thursdsay on MovieAwards.MTV.com.
O'Brien revealed the news on Tuesday during his TBS talk show "Conan." He joked: "After eight years of intense negotiations, I am honored to announce I am hosting MTV's second most prestigious awards show."
It isn't his first high-profile gig - he hosted the Primetime Emmy Awards in 2002 and 2006.
Rebel Wilson hosted last year's awards, and stars including Jimmy Fallon, Aziz Ansari, Russell Brand and Sarah Silverman have all hosted the ceremony.
In addition to celebrating the best films of the year, the award show will also offer sneak previews of the summer's most anticipated films with never-before seen footage.
O'Brien started his showbiz career as a writer for "Saturday Night Live." He began hosting "Late Night with Conan O'Brien" in 1993, briefly took over for Jay Leno on "The Tonight Show" and now works on "Conan."
He has also made appearances in films such as "Now You See Me,"  "The Secret Life of Walter Mitty" and "Bewitched."