Conan O'Brien Talks Jay Leno With David Letterman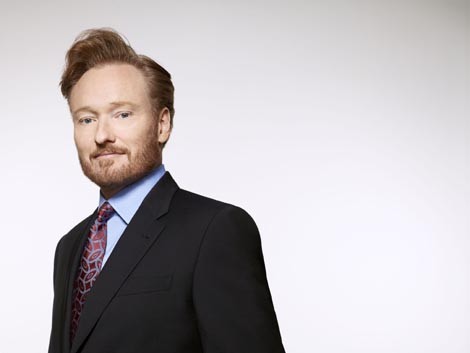 It was obvious that the topic of Jay Leno would come up when Conan O'Brien stopped by David Letterman's late night show - since Leno had a part in pushing them both off of NBC.
Leno famously received Johnny Carson's time slot when the legend retired, causing Letterman to leave for CBS. A few years ago, Leno stepped down and let Conan take his show - only for Leno to un-retire and take it back. An angry Conan went on a national tour before being signed to TBS.
However, when the topic was brought up, Conan said, "I feel terrific, I really do... I'm very lucky to get to go on television and to get to do my thing my way, and TBS lets me do whatever I want. They don't watch it, they don't care. Checks come in and I have a great time. We took all of our people with us, so everybody is happy, so I'm thrilled. It worked out. I'm a lucky person."
Letterman later said he was amused by everything that happened, seeing the parallels between Conan's situation as his own. "The only consolation I took was that you were happy," Conan joked. "If this is bringing you some measure of joy, then to hell with my career."
Letterman then took a swipe at Leno, revealing that he said to himself during the situation, "This is the Jay I know."