Conan O'Brien Gives Jon Hamm To Co-Worker As Secret Santa Gift (Video)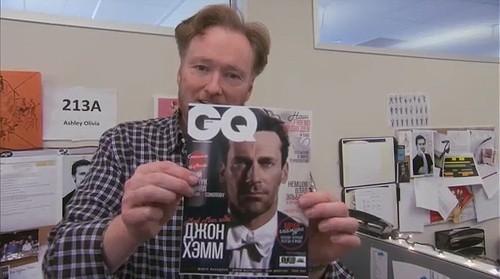 Conan O'Brien thrilled a worker on his late night talk show on Thursday by presenting her with actor Jon Hamm as a Secret Santa gift.

The TV host joined in the present-giving and drew the name of talent co-ordinator Ashley Olivia as the recipient of his gift. He subsequently discovered her to be a fan of Mad Men star Hamm and presented her with a picture of the actor during his show.

O'Brien then stunned his employee by declaring, "It's too bad I didn't get it signed... let's take care of that right now... Jon!" before calling the actor onto the stage.

The shocked staff worker screamed with delight as Hamm walked out, gave her a hug and signed the picture for her, announcing, "Happy Christmas!"