Conan O'Brien Gives Amanda Seyfried His Stuffed, Jetpack Wearing Raccoon (Video)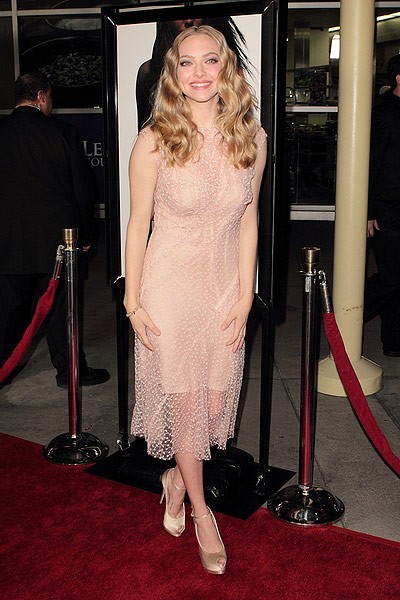 One of actress Amanda Seyfried's biggest passions is collecting dead animals.

The star, who was recently cast in an upcoming remake of Les Miserables, stopped by the Conan show Tuesday night to promote her new film, Gone, and she explained to host Conan O'Brien that she has an affinity for collecting taxidermy.

"I have a three-week-old miniature horse and I have a chick, who I just got," she said. "Her name's Linda. She's not alive, but her name would have been Linda. And then I have an owl, named Beatrix and I have a few butterflies - that's about it for now. I'm just getting started."

After explaining her hobby, O'Brien presented her with a one-of-a-kind gift - a stuffed raccoon with a jetpack that had been used on the show in the past.

After inspecting the quality of the work on the stuffed critter, Amanda said, "He's not well done."

She quickly apologized for criticizing her gift though; however co-host Andy Richter agreed with her.

"She's not wrong," he said.

Check out the video of Amanda's interview on Conan below...