Conan O'Brien Dressing Up As Himself This Halloween (Video)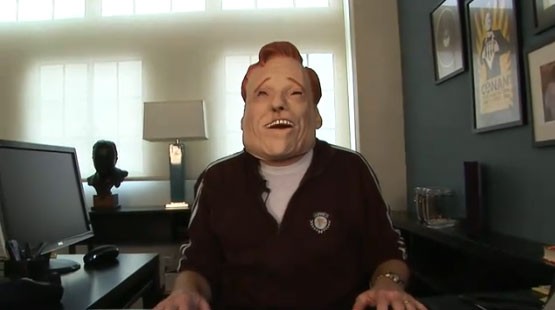 Conan O'Brien has been treating fans to online videos to help them wait impatiently for his new show on TBS. In this episode, he reveals that he will be dressing up as a popular figure for Halloween: himself.
Can you really blame him? Quality of the mask aside, there has to be some enjoyment over the fact that you are popular enough to warrant a Halloween costume. Now all we need is a video of Conan visiting random neighborhoods with his kids for Halloween, only to remove his Conan mask and reveal... Conan!
Conan O'Brien's new talk show Conan premieres on TBS November 8.