Conan O'Brien Announces Name Of New TBS Show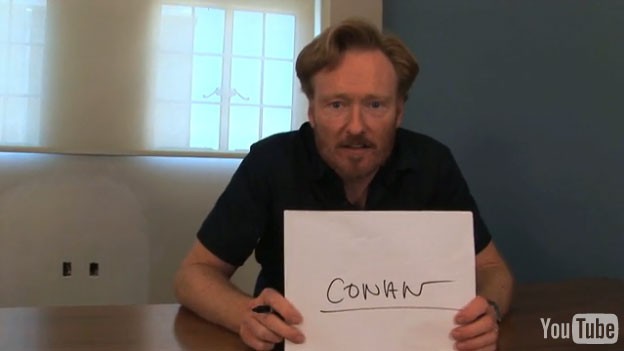 Conan O'Brien tweeted yesterday that he would announce the name of his new TBS show today - because he learned that The Return of Nanny McPhee was already taken. And the title is... CONAW!
Er, it's actually just "Conan." The titular host made the announcement via YouTube in a drab office during a single-take video. His writing was a bit off and his "N" looks more like a "W," so he went with it. Expect to see searches for "Conaw" to skyrocket, and for someone to buy Conaw.com to hope for a quick buck.
"I'm just using 'Conan' and dropping the 'O'Brien' because I want to get away from the whole Irish thing," the comic said in a press release. The show is set to premiere November 8 on TBS.