Conan & Dave Franco Try Popular Dating App Tinder, Hilarity Ensues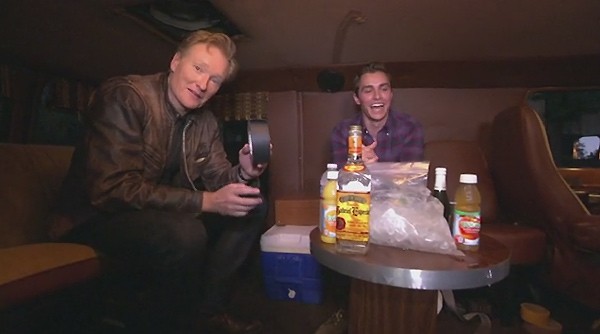 Conan O'Brien has been hearing about Tinder for so long that he finally decided to try the dating app for himself. He and James Franco's younger brother Dave created mock profiles using their real photos to see who they would connect with. As expected, hilarity ensued.
The clip aired on "Conan" on Thursday and showed O'Brien, 51, and Franco, 29, using the pseudonyms Chip Whitley and Gengus Roundstone.
O'Brien says of himself: "I am 42 years old and people tell me I look like Conan O'Brien," while Franco claims: "I enjoy wearing Crocs for their style over their comfort and I hear I look like a poor man's Dave Franco. F--k Dave Franco!"
Before long, O'Brien and Franco start sifting through potential dates and make an interesting match with a 74-year-old woman.
See what happens when they pick up their first date in their "Brown Lightning" van, decked out with snacks, alcohol, and a roll of duct tape.