Comprehensive 'Star Trek' CD Collection on the Way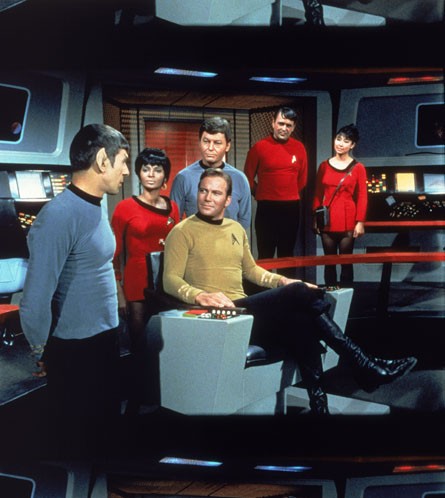 The original "Star Trek" television series only lasted three seasons and went off the air in 1969.  When NBC cancelled the show the executives thought that was it.  But in the ensuing years the show has spawned four more series, and some dozen movies.  "Star Trek" has been running in syndication entertaining new generations of fans for the past four decades.
Now "Star Trek" fans will be able to listen to all of the music heard in the 78 original episodes.  The limited edition set – "Star Trek: The Original Series Soundtrack Collection" - will include 15 CDs featuring all of the music from the show plus a number of pieces that had been composed by George Durning, Jerry Fielding, Gerald Fried, Sol Kaplan, Samuel Matlovsky, Joseph Mullendore, Fred Steiner, and theme writer Alexander Courage for the show but never used during production of the episodes.
Music journalist Jeff Bond has written a 100 page book of liner notes to accompany the set. The 15 CDs and book will come in a hardcover case.  La-La Land Records has yet to set a number for the limited edition or a price for the set but will release the collection some time in the autumn.