'Community's' Yvette Nicole Brown Talks 'Dog Days Of Summer'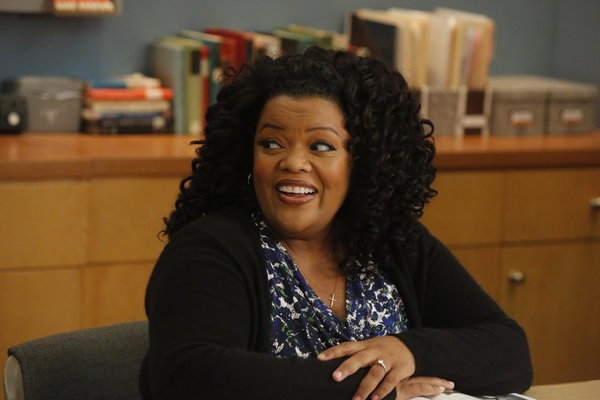 The hilarious Yvette Nicole Brown is this year's star helping The Hub launch Dog Days of Summer, a week of canine-themed programs for the whole family. Yvette, who voices the character of Cookie on the network's Pound Puppies, took some time out of her busy schedule to chat with BFTV about cartoons, pets, and of course, Community.
"It's a week long celebration on The Hub network where they play dog-themed movies and then we have our Pound Puppies marathon," explained Yvette, who takes over from co-star Alanna Ubach, who helped celebrate the campaign in 2012. "We also give you an update on the dogs who won our Pup-ularity Contest last year."
She also told us what she enjoys about working on Pound Puppies, which is in the middle of airing its third season. "I think most kids dream of being a voice in a cartoon," she said, "And I love this character I'm playing. I think Cookie's a role model."
"The primary thing I love about this show, It teaches anyone, not just kids, the importance of getting animals in shelters," she continued. "That's the best thing about the show. It's about this ragtag group of dogs whose job is to find every puppy that comes into the shelter a home. It's kind of a little bit MacGyver, a little bit Inspector Gadget."
And just because it's a cartoon airing on a kids' network doesn't mean that it can't be enjoyed by adults. "This is not small potatoes here," Yvette told us, referring to a voice cast that also includes Alanna, Eric McCormack (Perception), and John DiMaggio (Futurama). "This is some really great actors working on a great show."
While we're talking about furry friends, does Yvette have any pets of her own? "I don't have any pets right now, because I'm working on Community," she said, citing the NBC sitcom's long work hours. "I'm going to wait until Community is over. It's about quality of life for them as well. That's a personal choice I've made."
Speaking of Community, she's excited about the show's fifth cycle, which will arrive on NBC as a midseason series sometime in 2014. "I'm really proud, first of all, that Dan Harmon's back," she told us. "I can tell you that there are changes to everyone. Every character starts this season different in some way than we last saw them. Everybody has something happening in their life. You're going to absolutely love it."
But while most people know her as Shirley Bennett, Yvette has been making us laugh on television all over the place for years now. We asked her to name her favorite non-Community ventures for fans to watch while we're waiting for the show to return. "I co-hosted a few episodes of The Jeff Probst Show. That would be great for them to check that out," she confided, also referencing her recurring role on Disney's Drake & Josh. She's been seen on House (twice), The Office, Chuck and Boston Legal, to name a few more.
Yvette also made a recent appearance on the Sean Hayes-produced, Jane Lynch-hosted series Hollywood Game Night, where celebrities team with real people, and proved that she's got some real skills when it comes to party games. So who would she pick to have over for her own game night? "Kym Whitley. She'd be a fun person to have," she told us. "Also Loni Love. Sherri Shepherd would be awesome. And probably Craig T. Robinson. That would be my group."
But today you can enjoy her as the voice of Cookie, as The Hub kicks off Dog Days of Summer with a Pound Puppies marathon that includes two all-new episodes. Whether you're a Community fan, a cartoon enthusiast, or just a dog lover, The Hub is where you want to be this Saturday.
(c)2013 Brittany Frederick. Appears at Starpulse with permission. All rights reserved. No reproduction permitted. Visit my official website and follow me on Twitter at @tvbrittanyf.