'Community' Will Have To Deal With John Goodman's New Hair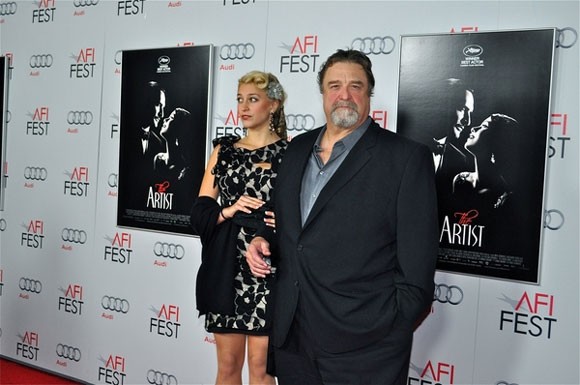 This season, Community cast John Goodman in the role of the principal of the air conditioning repair school that competes with Greendale. Goodman just took a role in the Denzel Washington film Flight in which he has grown a pony tail and goatee. He goes back to work on Community next week.
"I'm screwed there," Goodman said. "I've gotta work there next week and I told them as soon as I get the Flight job what was going to happen with the beard, so I don't know what they're going to do. I don't know how we're going to deal with it. I'm worried sick about it but I can't [change it.]"
If any show can come up with a clever way to deal with a character's drastic real world changes. Maybe they'll be meta about it. "Yeah, you're right. Maybe they'll just use a computer generated pad on there."
Goodman is promoting his latest film, The Artist, a silent film comedy that's played the Cannes, Toronto and AFI film festivals. "You're not going into it with the thought that you're doing a silent movie," he said. "You're just doing a film [and] there's no mics."
As for Community, Goodman doesn't know what's in store for his next appearance. "I wish I knew. I don't even know when I'm working next week. I only work a day a month and now it's been six weeks since I've worked so I don't know what's going on. They call me when they need me and they're going to get a little surprise with the hair and the beard this time. I don't know. Since I work one day, I get to jam about six pages of dialogue into one day. It's rough."
Community airs Thursday nights at 8 on NBC. The Artist opens November 25.