'Community' Recap: Biology 101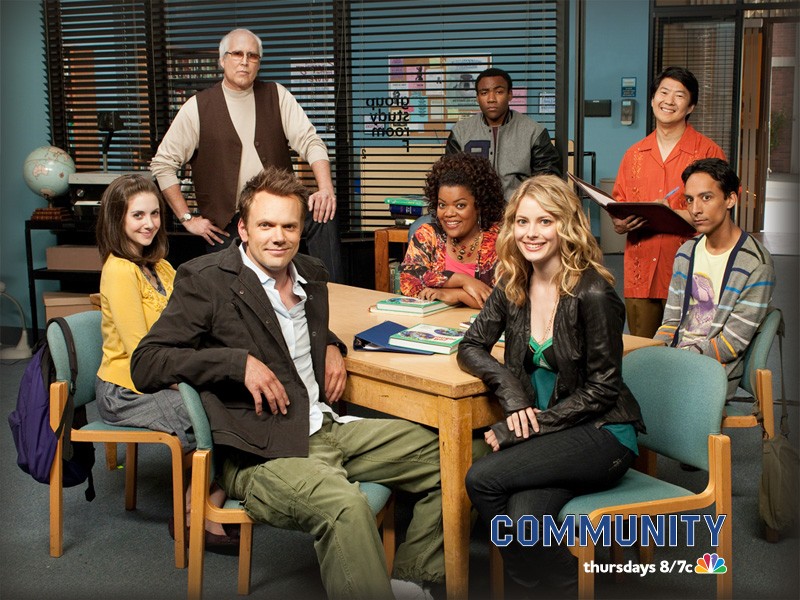 One of the most entertaining aspects of NBC's "Community," now entering Season Three, is its ability to never take itself too seriously. From "Pulp Fiction"-inspired episodes to claymation hallucinations to Sergio Leone-style paintball competitions, "Community" is one of the most inventive shows currently on television.
The episode kicks off with an over-the-top musical number featuring the entire cast (save Chevy Chase's Pierce Hawthorne who left the group at the end of last season) which describes the characters' goals for this year (meaning season). As it turns out, the sequence is just one of Jeff's (Joel McHale) daydreams. He is quickly brought back to reality as the group tries to figure out what to do about Pierce. After Dean Pelton, played by Jim Rash, says he's going to whip Greendale into shape this year, Pierce appears and says he's interested in re-joining the study group.
Not wanting Pierce back in the group, Jeff suggests that they no longer need a class together as an excuse to hang out. They then slowly go their separate ways. Oh, by the way, Chang (Ken Jeong) is living in the air vents along with Troy's (Donald Glover) monkey, Annie's Boobs, named after Annie (Alison Brie).
There are a lot of issues brought up for the cast in this episode. Abed (Danny Pudi) learns that his favorite show "Cougar Town" has been moved to midseason, which is never a good season. Troy tries to reassure him that it's okay, but Abed is devastated. Jeff has a run-in with Professor Kane (Michael K. Williams) and is kicked out of the Biology class. Dean Pelton also has a confrontation with Vice Dean Laybourne (John Goodman) who runs the Air Conditioning Repair School Annex and believes his department is more important than all of Greendale combined.
Jeff begins to have a breakdown when Pierce gets into Biology and the group continues meeting without him. Britta (Gillian Jacobs) finds the original British version of "Cougar Town," called "Cougarton Abbey," for Abed, but doesn't realize the show only ran six episodes. This puts Abed into a TV-deprivation comatose state. Dean Pelton is accosted by Vice Dean Laybourne and his goons when he visits the Annex. And after Jeff follows Chang into the air vent system, he is knocked out by noxious gas meant for Annie's Boobs and has a "2001: A Space Odyssey"-inspired trip/dream which sets him over the edge and drives him to take an axe to the group's study table.
The episode ends with Jeff making a connection with Professor Kane and being re-admitted to Biology class, Pierce lying for Jeff to prompt the group to invite him back, and Dean Pelton hiring Chang to be the campus' new security guard since he's living there already. All in all, it was a great first episode for the new season and a terrific indication of things to come.