Comme C'est Romantique! Mariah Carey & Nick Cannon Renew Their Vows At Eiffel Tower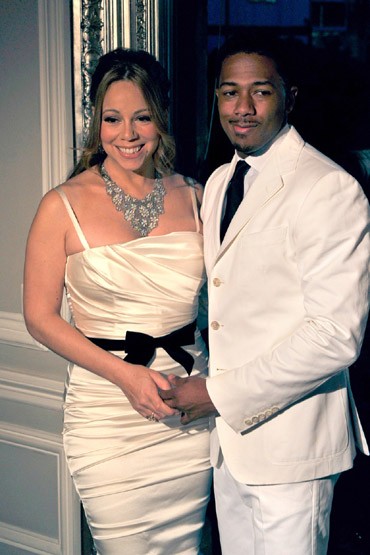 Singer Mariah Carey and her husband Nick Cannon renewed their wedding vows at the Eiffel Tower in Paris yesterday, according to the pair's publicist.
On Friday the couple shopped in luxury boutiques while visiting the City of Light. They were likely buying gifts for the children who turn one years old on Sunday - also the day of their anniversary. Mariah, 42,  and Nick, 31, got married on April 30, 2008, after dating for just six weeks.
The singer stuck by her man in recent months while he battled a life-threatening kidney disease. But he's made a full recovery and will be hosting the upcoming season of "America's Got Talent," which kicks off on NBC May 14.
See more photos of the couple in Paris...