Coming Soon: 'Enter The Dragon' 40th Anniversary's Ultimate Collector's Edition Giftset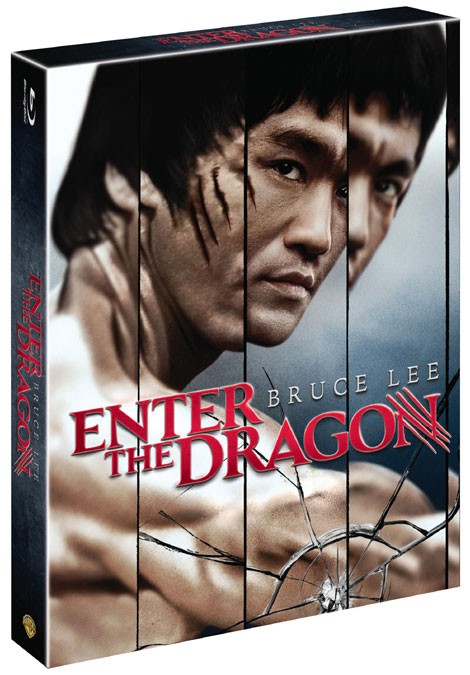 "Enter the Dragon," one of martial arts icon Bruce Lee's last films, will debut June 11 on Blu-ray in the "Enter the Dragon 40th Anniversary Ultimate Collector's Edition" giftset from Warner Bros. Home Entertainment.
The film, which helped bring interest in the Asian martial arts genre to mainstream Western cinema, has been re-mastered for its 40th anniversary, and will now feature new bonus materials, such as the featurette, "No Way as Way," on the legacy of Bruce Lee, plus other featurettes and commentary. Memorabilia -- which includes collectible art cards, lenticular card and an embroidered patch --are also part of the giftset.

"Enter the Dragon" revolves around outstanding martial arts student Lee (Bruce Lee), who is recruited by an intelligence agency and then uncovers the evil Han's (Kien Shih) white slavery and drug trafficking ring located on a secret island fortress.
Along with martial arts champions Roper (John Saxon) and Williams (Jim Kelly), Lee infiltrates the stronghold and enters Han's brutal tournament. Lee and his partners fuse skills in Karate, Judo, Tae Kwon Do, T'ai chi ch'uan and Hapkido, in a now classic fight-to-the-death epic battle, all staged by Lee himself.
Bruce Lee was an incredible athlete and mixed martial artist who, despite making a limited number of movies during his short life, became a charismatic megastar and left a permanent mark on cinema and popular culture. Time magazine included Lee in the "100 Most Important People of the 20th century" issue (Heroes and Icons 1999*).  

"Enter the Dragon" continues to resonate with today's audiences. It was a major theatrical hit 40 years ago, grossing approximately $25 million domestically – the equivalent of almost $180 million in today's box-office.
"Enter the Dragon" has sold more than 450,000 units on DVD and Blu-ray since 2004. In 2004, "Enter the Dragon" was selected by the Library of Congress for preservation in the United States National Film Registry as being "culturally, historically, or aesthetically significant."