Comic-Con: Michelle Williams Talks 'Oz: The Great And Powerful' & Her Daughter Matilda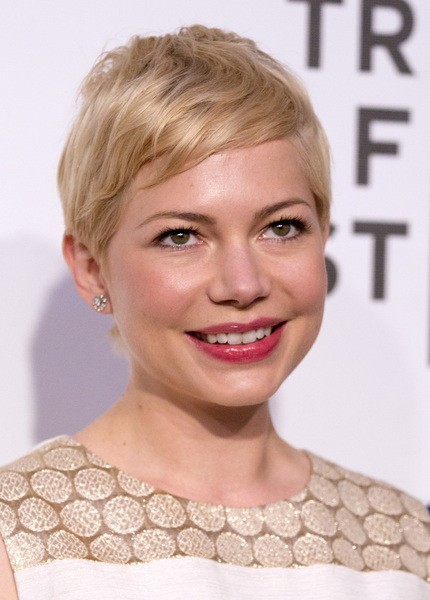 Michelle Williams attended San Diego Comic-Con with her upcoming film, Oz: The Great and Powerful. Williams and director Sam Raimi brought some footage for the fans to see their take on the witches and wizard of Frank L. Baum's stories. With reporters, Williams shared that her daughter, Matilda, spent ever day on the set with her watching mommy play Glinda the good witch.
"She spent six or seven months on this set, came to visit every day," Williams said. "It was a real playground for her. Sam would say, 'Here is my most special and honored guest, Matilda. Will somebody please bring a chair for her?' She sat behind the monitor." 
Williams has been acclaimed and Oscar nominated for her films like My Week with Marilyn and Blue Valentine. Oz is actually Williams' first family film, so it makes sense that Matilda was right at home there. It was Williams who was out of her element. 
"I'd never made a big movie like this before. I didn't know what it was going to be like. I didn't know if Sam would have time or patience for the things that concerned me. Not only did he have time and patience in the beginning when we were rehearsing, he had time in the 16th hour of the last day. For me it was a very holistic experience, a real melding of my work life and my personal life, my film family and my real family."
Oz: The Great and Powerful opens next year.