Comic-Con: Michael Keaton Says New 'RoboCop' Costume Is 'For Sissies'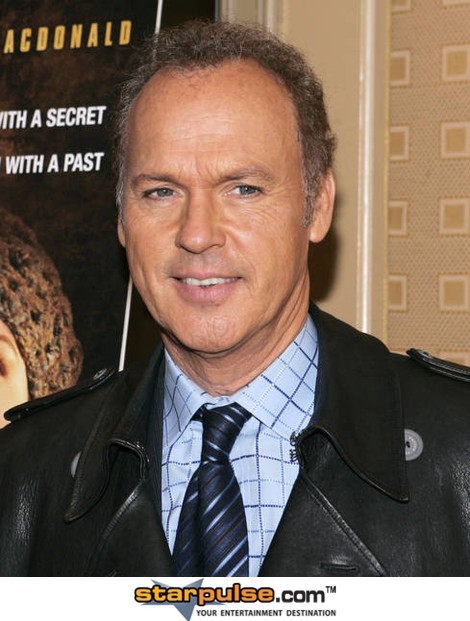 The cast of the upcoming new RoboCop movie came to San Diego Comic-Con to preview next year's film for the fans, and new RoboCop Joel Kinnaman complained about his RoboCop costume. His costar in the movie, Michael Keaton, the original movie Batman, called Kinnaman out in a press conference for RoboCop.
"I've seen his suit," Keaton said. "It's air cooled. I was the pioneer of bad suits. His suit is for sissies."
Kinnaman quit his whining after Keaton's scolding. "Yeah, he was giving me a lot of flak," Kinnaman said. "He was like, 'Ah man, you got it easy. You got it easy!'"
The 1989 Batman film had Keaton in a suit that left him practically immobilized. He still goes by the moniker though. "I am Batman, by the way," Keaton said. "But anyway..."
RoboCop is Alex Murphy, a police officer killed in the line of duty. A corporation builds a cyborg around Murphy to bring him back to life as Robocop. A longtime RoboCop fan, Kinnaman was excited to update the 1987 film. 
"Before I got this part, I'd probably seen RoboCop like 25 or 30 times," Kinnaman said. "I started rehearsing my RoboCop walk way before I even became an actor.  So I was pretty well versed in the Robo walk.  Also the 1987 vision of where robotics would be is very different from 2013 vision of where robotics would be and how a robot would move 15 years into the future.  So when I got the suit on, I have some ideas.  We went for more a superhuman approach to his movement pattern but then we added in some more robotic movement to it."
Keaton plays Raymond Sellars, a new character in this version. It still relates to Batman and costume technology. "The first Batman movie - and I'm honestly not saying this because it was me and I'm saying it was Tim [Burton] and all the people who made it – is an extraordinary accomplishment if you really go back and look at what technology was and what a risk that was to make the leap, to make it how he made it," Keaton said. "Had there been the technology available, there are certain things that would've been easier to do but I don't know if it would've had the same feel. I have seen bits of pieces recently of the most recent [Batman film] and the technology is unbelievable.   mean, it's extraordinary what you can do. This movie, I think, in my opinion, has the great combination of really cool, new recent technology, but it's also got a real feel. You can feel it. This movie's a lot of fun.  I always thought what made Beetlejuice look so great was because it looked like some genius kid made it in his basement.
RoboCop opens in 2014.