Comic-Con Fans Give 'Django Unchained' A Standing Ovation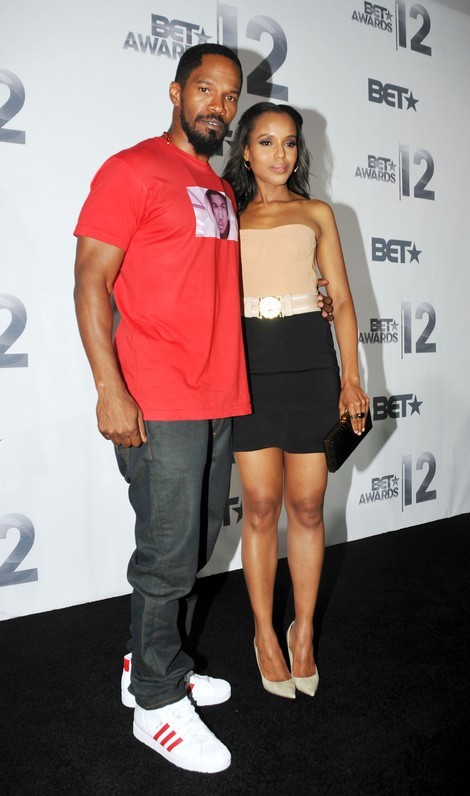 Jamie Foxx and Kerry Washington promoted their upcoming film "Django Unchained" at Comic-Con over the weekend, and fans were so enthusiastic about the Quentin Tarantino film there was a standing ovation after the film's short preview.
Foxx starsas Django, a slave whose history with his former owners lands him face-to-face with German-born bounty hunter Dr. King Schultz (Christoph Waltz). Schultz is on the trail of the murderous Brittle brothers, and only Django can lead him to his bounty. The unorthodox Schultz acquires Django with a promise to free him upon the capture of the Brittles - dead or alive.
Washington plays Broomhilda, the wife Django lost to the slave trade long ago. Leonardo DiCaprio, Kurt Russell and Samuel L. Jackson also star.
Foxx said of the film, "It would have been a terrible mistake to not try and hunt down this part that I think for the next 20 years will be a movie people will talk about."
Washington had to learn how to speak German and ride a horse for the film. "I was so grateful that my character had to do two things that I've never done before because this film scared the [heck] out of me."
The film opens in theaters on Dec. 25.