Comic Con 2013: Official Title And New Villain Announced For 'The Avengers' Sequel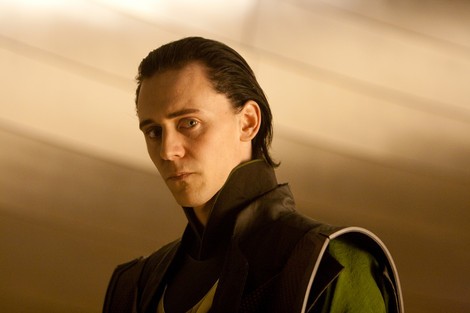 Actor Tom Hiddleston brought the crowd in the San Diego Convention Center's Hall H to a frenzy as he showed up to the panel for upcoming Marvel films Thor: The Dark World, Captain America: The Winter Soldier and Guardians of the Galaxy in character as supervillain Loki.

Hiddleston gave a short speech before revealing footage from the "Thor" sequel, finding it difficult to stay in character and cracking smiles at times during his speech.

Director Joss Whedon surprised fans by showing a teaser trailer for "The Avengers 2" which reveals that the new villain is Ultron -- a creation of Dr. Henry Pym, aka "Ant Man," whose first appearance was in 1968's "Avengers #54."

The "living automaton" revolts and becomes bent on destroying humanity.

The footage shown at Comic Con showed the robot's helmet while dialogue from the first film played.

"The Avengers: Age of Ultron" hits theaters in 2015.