Comic Con: 14 New Cast Members Introduced For 'Game Of Thrones' Season 3 - But Where's Mance Rayder?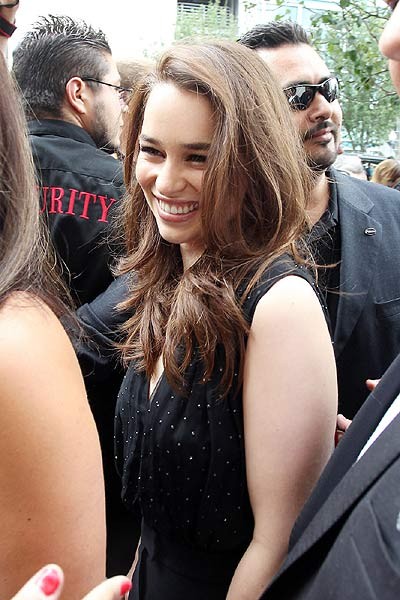 Game of Thrones star Emilia Clarke was all smiles on Friday at San Diego's annual Comic Con, eager to sign autographs for fans. The actress, who plays mother of dragons Daenerys Targaryen, was accompanied by Rose Leslie, who plays the wildling woman Ygritte.

The panel for the show - easily this year's biggest ticket and was held in the San Diego Convention Center's largest hall - began with a short film of season-two highlights; the end of which went into an introduction short with the 14 new cast additions for season three.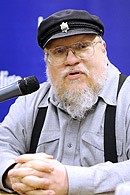 George R.R. Martin, author of the "A Song of Ice and Fire" book series - which the show is based on, introduced the clip to fans attending the panel.

"Clearly, I have to start killing some of these characters quickly to make room for the others," he joked with the crowd.
Joining the season three cast are British actress Diana Rigg, who played Emma Peel in the 60s British series The Avengers. She'll portray Lady Olenna Tyrell, aka the Queen of Thorns; Margaery (Natalie Dormer) and Loras Tyrell's (Finn Jones) sharp-tongued grandmother.

Scottish actor Clive Russell, who played Captain Tanner in the two recent Sherlock Holmes films starring Robert Downey Jr., will take on the role of Bryndon "The Blackfish" Tully, a knight of Riverrun and Catelyn Stark's (Michelle Fairley) uncle. The Blackfish actually made his appearance in the first book, "A Game Of Thrones," as did Catelyn's hometown of Riverrun; but the story arc was not important enough to be in the TV storyline. In Season three we'll be introduced to Riverrun and more of Catelyn Stark's family, including her brother, Edmure Tully. He'll be played by actor Tobias Menzies. If you've read the books you know how significant Edmure is, but we fear that since book three, A Storm of Swords, will be split in two seasons, his biggest moments won't come until season four.

Moving over to Dragonstone, we'll see more of Stannis Baratheon's (Stephen Dillane) family after his defeat during the Battle of the Blackwater near the end of season two. His queen, Selyse will be played by British TV star Tara Fitzgerald; while their daughter Shireen will be portrayed by Kerry Ingram, who can also be seen in the upcoming remake of Les Miserables.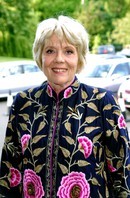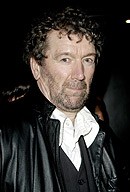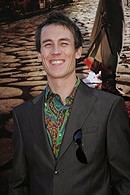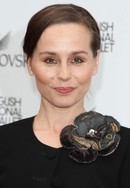 Diana Rigg, Clive Russell, Tobias Menzies and Tara Fitzgerald
Beric Dondarrion, who was sent by Ned Stark (Sean Bean) to hunt down Gregor "The Mountain" Clegane (Ian Whyte), and bring him to justice, will be played by Richard Dormer (no relation to Natalie). Paul Kaye will play the red priest of R'hllor, Thoros of Myr, who joins Lord Beric's party on their quest. If you recognize the name R'hllor, then you know there's probably going to be some interesting magic going on in their story arc. The two will be joined by the archer Anguy, played by Philip McGinley.

A puzzling omission from season two are the characters of Jojen and Meera Reed. The two came to Winterfell to pledge their family's support to Robb Stark before he left. The Reeds stayed in Winterfell, where Jojen began helping Bran (Isaac Hempstead Wright) learn about that mysterious three-eyed crow that haunts his dreams. The two then escape with Bran and Rickon Stark (Art Parkinson) after Theon Greyjoy (Alfie Allen) takes Winterfell.

Thomas Brodie-Sangster, who played the boy Simon in Nanny McPhee and is the voice of Ferb Fletcher on Disney Channel's Phineas and Ferb, will play Jojen; while Ellie Kendrick, who portrayed the title character in 2009's TV miniseries The Diary of Anne Frank, will play the role of Meera.

Anton Lesser will play the role of Qyburn, a one-time Maester who was stripped of his title. He'll play a key role in season three, but that's about all we can say without spoiling anything.

Nathalie Emmanuel joins the ever-growing cast as the slave girl Missandei, who becomes Daenerys Targaryen's (Emilia Clarke) servant and a translator.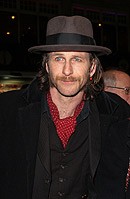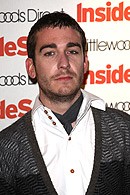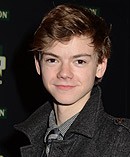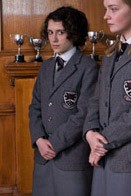 Paul Kaye, Philip McGinley, Thomas Brodie-Sangster and Ellie Kendric
Finally, new wildling characters north of The Wall will be introduced, including Orell, who has some interesting powers and is played by Mackenzie Crook. Tormund Giantsbane, played by Kristofer Hivju, is the right-hand man of Mance Rayder - a former brother of the Night's Watch and now leader of the amassing wildling army in the north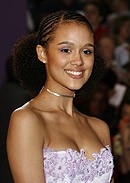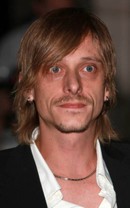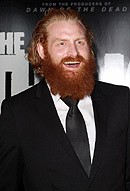 Nathalie Emmanuel, Mackenzie Crook and Kristofer Hivju
At the end of Game of Thrones Season 2, we last left Jon Snow (Kit Harington)as he was heading to meet with this mysterious "King Beyond The Wall," who will be a major player in season 3 and season 4. So who's playing him? Unfortunately that casting decision has yet to be announced.

Many of these new characters who will be introduced in season 3 made their first appearances in book one or two; but showrunners David Benioff and D.B. Weiss purposely delayed their introductions because they didn't want to confuse viewers or leave actors hanging around until they became relevant to the story. Nearly 30 characters were already introduced in some capacity in season two, and another 15 showing up in a 10 episode season probably would've hurt the show. Unless you read the books, of course.
Season 3 of Game of Thrones was also given an official premiere date: Sunday, March 31, 2013. If you haven't read the books this gives you about nine months to do so, and we highly recommend it.
Because if you think the series is good, the books blow it away.
(Not pictured: Kerry Ingram, Richard Dormer, Anton Lesser)


Meet the new cast members and get a refresher on Season 2 in the introduction video below...