Comedy Central's First International Tour Hits The Road Feb. 27; Features Stephen Lynch

Stephen Lynch
is king of the mocking lyric wrapped in a sweet, angelic voice. His unique blend of musical-based comedy has earned him fiercely loyal fans around the world who live to experience his sold-out live shows.
"Comedy Central Live Starring Stephen Lynch: The 3 Balloons Tour" kicks off February 27 at the Wilbur theater in Boston and travels to more than 25 markets nationwide and, in a first for Comedy Central, will continue internationally to London, Ireland, Sweden, Holland with additional shows to be announced (see list at the end of this release). The tour is repped by the Agency For The Performing Arts (APA) and sponsored domestically by Kia Motors America (KMA).
For tour info and links to purchase tickets, viewers can log onto
www.comedycentral.com
and
www.stephenlynch.com
. Tickets for "Comedy Central Live Starring Stephen Lynch: The 3 Balloons Tour" will go on sale Friday, January 16.
Comedy Central recently signed a multi-platform deal with Lynch that encompasses a major-market U.S. stand-up tour and Comedy Central Live's first international stand-up tour. The deal also includes a one-hour stand-up special with Lynch that will premiere on Comedy Central before being released, unedited, on DVD via Comedy Central Home Entertainment.
Raised in Saginaw, Michigan, Stephen Lynch is the son of a former nun and priest. He admits to actively entertaining friends and family since he was a child. True to form, Lynch graduated from Western Michigan University with a B.A. in Drama, and found his talent as a comedic songwriter.
Lynch moved to New York in 1996, with the goal of becoming a performer. While temping during the day, Lynch wrote songs and performed at clubs and underground music venues around Manhattan at night. He quickly developed a devoted fan base and became a regular on the wildly popular "Opie & Anthony" radio show.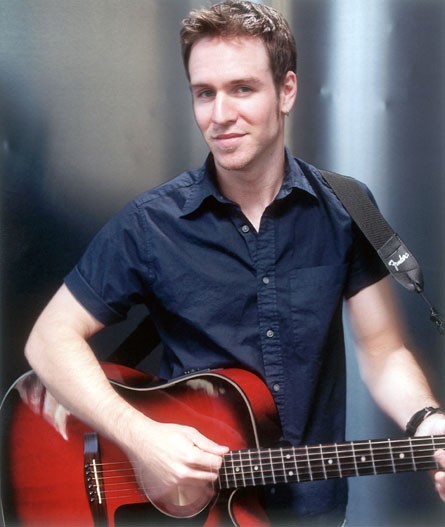 In 2006, Lynch stepped onto the Broadway stage for the first time in the title role of
The Wedding Singer
. His performance earned him nominations for the highest honors in American theater - including the Drama League Award for Distinguished Performance, the Drama Desk Award for Outstanding Actor in a Musical, as well as a nomination for the highly-coveted Tony Award for Best Performance by a Leading Actor in a Musical.
In March 2009, Lynch will release his fourth much-anticipated CD, "3 Balloons." Each of Lynch's CDs, "A Little Bit Special," "Superhero," and "The Craig Machine," have sold thousands of copies around the world. His first DVD, "Live at the El Rey" was certified Gold by RIAA. He has toured with some of the biggest names in comedy, including
Lewis Black
and the late Mitch Hedberg. He's also headlined his own sold out shows throughout the United States and Europe, where he is considered "the Beyonce of Scandinavia."
February
27 Boston, MA Wilbur Theater
28 Buffalo, NY UB Center for the Arts
March
6 Chicago, IL Congress theater
7 Madison, WI Barrymore Theater
13 Minneapolis, MN State Theater
14 Detroit, MI Fillmore Theater
19 Indianapolis, IN Egyptian Room
20 Cleveland, OH Lorain Theater
21 Wilkes Barre, PA Kirby Center
26 Rochester, NY St. John Fisher College
27 Montclair, NJ Wellmont Theater
28 Washington, DC Warner Theater
April
2 Austin, TX Paramount Theater
3 Dallas, TX Majestic Theater
4 Houston, TX Verizon Theater
16 Stamford, CT Palace Theater
17 Poughkeepsie, NY Bardovan Center
18 Albany, NY The Egg
23 Westbury, NY Capital One Theater
24 Atlantic City, NJ Borgata Music Box
25 Atlantic City, NJ Borgata Music Box
May
1 Los Angeles, CA Wiltern Theater
2 Las Vegas, NV House of Blues
7 West Palm, FL Improv
8 Orlando, FL Hard Rock
9 Atlanta, GA Tabernacle
14 San Francisco, CA Warfield Theater
15 Seattle, WA Moore Theater
16 Portland, OR Alladdin Theater
Comedy Central Live Entertainment® was established in 2002 to spread the #1 brand in comedy via comedy festivals, live tours and events. To date, the network's success in the live performance business has resulted in 30 tours and festivals, over 1.6+ million tickets sold and 60+ million dollars in box office sales. The tours feature the hottest stand-up comedians on the scene including Dave Attell, Lewis Black, Drew Carey, Dave Chappelle, Jim Gaffigan, Demetri Martin, Carlos Mencia, Brian Regan and Wanda Sykes.
About Kia Motors America: Kia Motors America (KMA) is the sales, marketing and distribution arm of Kia Motors Corporation based in Seoul, South Korea. KMA offers a complete line of vehicles through more than 640 dealers throughout the United States. For 2008, KMA recorded its 14th consecutive year of increased U.S. market share. Kia Motors subscribes to a philosophy of building high value, high quality, safe and dynamic vehicles. Kia Motors prides itself on producing vehicles that are exciting and enabling and evoke the Kia tagline "The Power to Surprise." Kia Motors America is the "Official Automotive Partner of the NBA." Information about Kia Motors America and its full vehicle line-up is available at its Web site - www.kia.com. For media information, including photography, visit www.kiamedia.com.