Comedy Central To End 'Futurama' After Upcoming Season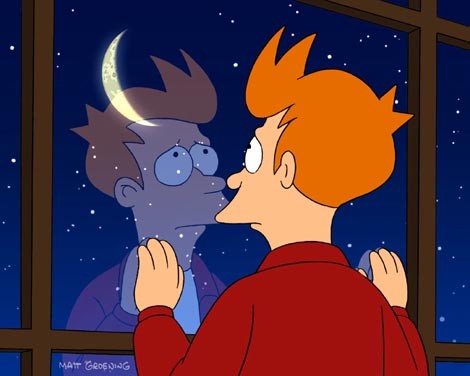 Comedy Central has revealed that the upcoming season of the Emmy-winning animated comedy Futurama will be its last.
Thirteen episodes will make up the season, which begins on June 19 with back-to-back episodes. Creator and producer Matt Groening of Simpsons fame said in a statement, "I'm very proud of the upcoming season. If this is indeed the end of 'Futurama,' it's a fantastic finish to a good, long run."
"If" is a key term, considering the resurrections of Futurama. Originally canceled by FOX in 2003, the series was brought back in direct-to-video movie form, and then once again in episodic form on Comedy Central. In total, Comedy Central will have aired 52 additional episodes since the series' first cancellation.
For the final season, Comedy Central will be encouraging fan tributes and sharing them across Facebook, Tumblr, and the official website.
Executive producer David X. Cohen has revealed to Entertainment Weekly that the series finale will have a wedding. He says the season is "our best 'last season ever' ever," and there are "a bunch of episodes that I think are going to be classics." In what has become a Futurama tradition, there will be an episode with the characters transformed into other genres.  This year, they will be "reincarnated as various cartoons of your youth, not legally resembling but somehow quite reminiscent of Scooby-Doo, Strawberry Shortcake, and G.I. Joe." The season finale will be a wedding between Fry and Leela, which David calls "a tasteful, emotional gorefest. There's a lot of death but there's also a lot of time travel, so that makes for an interesting combination."
Futurama has won 6 Emmys, including two Outstanding Animated Program awards. It has also won seven Annie Awards, two Environmental Media Awards and two Writer's Guild of America Awards.