Comedy And Tragedy: Comedians Who Passed Away While Still In Their Prime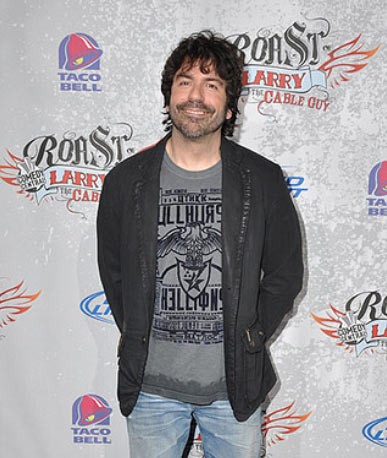 Last month, the comedy world lost two great stand-up comedians – Robert Schimmel and Greg Giraldo. Schimmel was best known for his appearances on "The Howard Stern Radio Show" and several HBO specials, displaying his off-color humor. Giraldo was known for his appearances as a roaster on Comedy Central's annual roast of celebrities and as a judge on last season's "Last Comic Standing" on NBC. Both comedians died under unusual circumstances – Schimmel died from injuries suffered in a car accident, and Giraldo passed away from an accidental overdose of prescription medication. These two comedians were still in their prime before they passed. Here are some other brilliant comedians who died too soon while they were still at the height of success.

Bill Hicks (1961-1994) – Regarded as one of the greatest and smartest stand-up comedians ever, Hicks was only 32 years old when he passed away after his battle with pancreatic cancer. On stage, he was known to poke fun at social norms, taboos, politics, and religion. His humor has been described as dark, edgy, and risqué.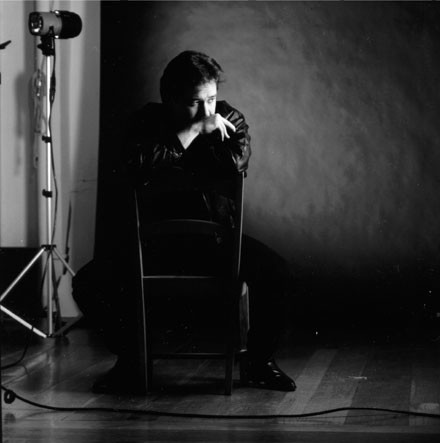 Sam Kinison (1953-1992) – Sam Kinison was known as a rock n' roll comedian, who screamed loudly into the microphone during his performances and ranted about pop culture, mainstream media, and religion. At the peak of his success, Kinison passed away from injuries suffered in a car accident six days after getting married. Several drugs like cocaine and codeine were found in his bloodstream during the autopsy.

Lenny Bruce (1925-1966) – Lenny Bruce is considered by many to be the most controversial and influential comedian to ever step on stage. His observations and take on politics, religion, social taboos, and sex were considered a violation of obscenity laws in some states. He was arrested several times for performing his comedic routines and banned from many clubs. Bruce spent his latter years ranting about his legal troubles and his denial of free speech. In late 1966, he was found dead on his bathroom floor from an acute morphine overdose.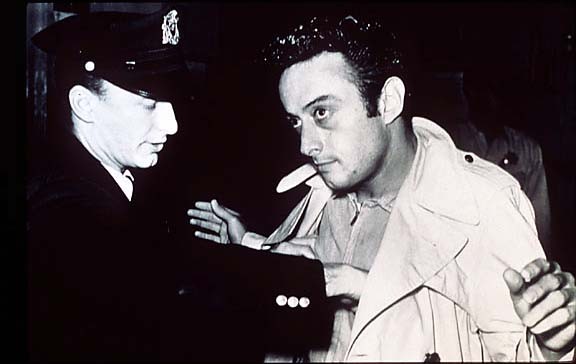 Andy Kaufman (1949-1984) – Most people remember Andy Kaufman as the Foreign Man character Latka Graves on "Taxi." But others remember him for his outrageous characters like Tony Clifton (sometimes performed by his friend Bob Zmuda) and staged stunts like wrestling women in Southern Wrestling organizations, and ongoing feud with Memphis wrestler Jerry Lawler. Kaufman's career prematurely ended after being diagnosed with lung cancer and passing away at the age of 35.
John Belushi (1949-1982) – An original cast member of "Saturday Night Live" and well known for his roles in "National Lampoon's Animal House" and "The Blues Brothers," Belushi was renowned for his improvisational and physical comedy. But during the height of his success, John lived a wild lifestyle that included late nights out partying, drinking, and mixing drugs. On March 5, 1982, he was found dead in his room from a lethal injection of cocaine and heroin.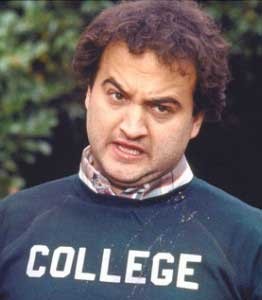 Gilda Radner (1946-1989) – Before there was Tina Fey or Amy Poehler, there was Gilda Radner. Radner was one of the original cast members of SNL during the 70's. Her SNL characters included Roseanne Roseannadanna, Baba Wawa (an impression of Barbara Walters), and Emily Litella. Radner won an Emmy for her work on Saturday Night Live and went on to star in her own one-woman Broadway show. In late 1986, she was diagnosed with Ovarian cancer and passed away three years later when the cancer returned after a brief remission.
Chris Farley (1964-1997) – Chris Farley was one of the "Bad Boys of SNL," starring alongside David Spade, Chris Rock, Adam Sandler, and Rob Schneider, who all went on to have successful careers. Farley was best known for his self-deprecating humor and physical comedy like his inspiration John Belushi. One of his most memorable moments on SNL was a sketch in which he played a Chippendale dancer alongside guest host Patrick Swayze. Like Belushi before him, Chris led an erratic lifestyle. In late 1997, he was found dead in his apartment from cardiac arrest caused by an overdose of cocaine and morphine.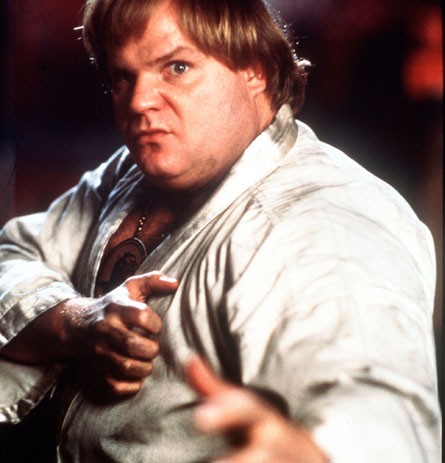 Phil Hartman (1948-1998) – Phil Hartman is best known for his role on SNL in the late 80's. He was on the show for eight seasons and his most memorable character was a spoof of President Bill Clinton. He won an Emmy for his work on SNL in 1989. After "Saturday Night Live", he went on to star in "NewsRadio." His career was cut short after being shot and killed by his wife in his sleep. His wife, who was a heavy drug user, committed suicide soon after.
Bernie Mac (1957-2008) – One of "The Original Kings of Comedy," Bernie Mac achieved fame in the latter part of his career. He starred in his own sitcom "The Bernie Mac Show" in 2001 at age 44. He also starred in several films including "Charlie's Angels" and "Bad Santa." In August 2008, Bernie passed away from complications caused by pneumonia, which was the result of an inflammatory lung disease he suffered from.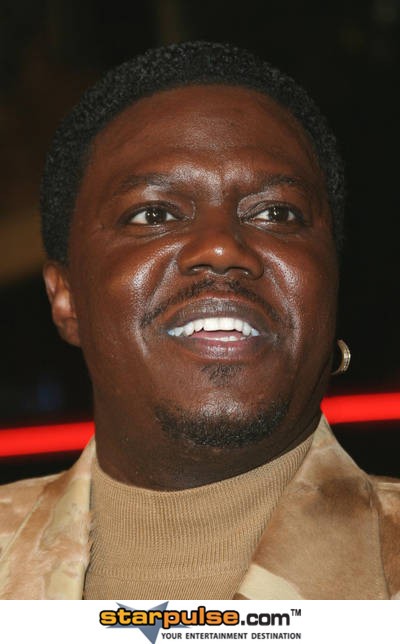 Freddy Prinze (1954-1977) – Father of actor Freddy Prinze Jr. and star of "Chico and the Man," Freddy Prinze made several appearances on "The Tonight Show Starring Johnny Carson" and the Dean Martin Celebrity Roasts during the peak of his success. On-screen, Freddy was a happy guy who displayed a bright smile, but off-screen he suffered from depression. In January 1977, he committed suicide by shooting himself with a pistol.


Mitch Hedberg (1968-2005) – Mitch Hedberg was a comedian on the rise before his death from a combination of cocaine and heroin in 2005. Hedberg was known for wearing sunglasses on-stage because he suffered from stage fright and often looked down at the floor to avoid eye contact with the audience. His deadpan delivery, non-sequiturs and one-liners were his trademark.
Richard Jeni (1957-2007) – Richard Jeni was an underrated comedian who never received the fame and recognition like Jerry Seinfeld or Chris Rock, but he was just as funny. He had several Showtime specials and appeared on "The Tonight Show" many times during his career. He had a short lived sitcom based on his HBO special entitled "Platypus Man." On March 10, 2007, Jeni was found dead by his girlfriend from a self-inflicted gunshot wound. He had a history of depression and schizophrenia.