Comedian Who Wore Black Face To Vienna Ball Apologizes To Kim Kardashian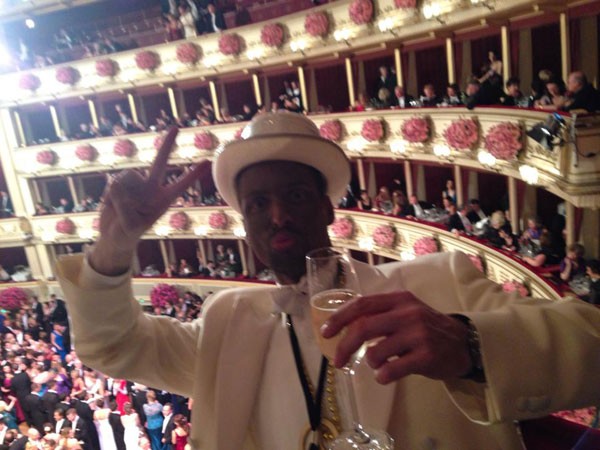 The man who wore black face (above) and reportedly tried to act like Kanye West at the Vienna Ball has now apologized to Kim Kardashian and claimed he isn't a racist.
Chris Stephan, an Austrian comedian, wrote an apology on his Facebook page after reports surface he approached Kim and said the n-word. He writes (loose translation), "I'm sorry really, that the story went into the pants and completely misunderstood. I was born in Austria, even Arabic! I didn't want this promotion to be in any way racist and apologize again for all those who have felt under attack!"
He wrote earlier, "The N bull--t is wrong," with a link to a story claiming he said the n-word. Either way, multiple sources say Kim left immediately after her run-in with the comedian. Not that it mattered to the rich man who paid Kim to be there - he's since said she was a pretty poor date.