Comedian Steve Harvey Honored With Star On Hollywood Walk Of Fame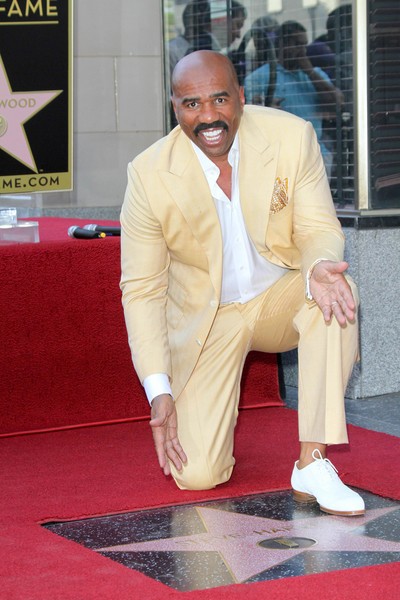 On Monday, Ellen DeGeneres and Samuel L. Jackson helped honor their pal Steve Harvey in Los Angeles as the comedian and TV personality received a star on the Hollywood Walk of Fame.

The veteran entertainer donned a flashy yellow suit as he celebrated the achievement with friends and fans before thanking his wife Marjorie and their children for their never-ending support.

Snakes On A Plane actor Jackson was on hand to photograph the occasion, as was TV psychologist Phil McGraw, and comedienne DeGeneres delivered a few remarks, joking, "When they asked me to come and do this today, I didn't have to think - I said yes right away, then I realized that I wasn't getting paid and I tried to back out, but I couldn't, it was too late. So I'm here."

The Tony Award-winning Family Feud host admits he was overcome with emotion to be recognized for his lengthy radio and television career - telling Eonline.com, "People call it luck, but what luck actually is - luck is when hard work runs up into opportunity and people describe it as luck. I do work very hard, I kid you not - but I'm also a recipient of a lot of grace and mercy."