'Come And Get It' Reaches No.1: See Selena Gomez's Reaction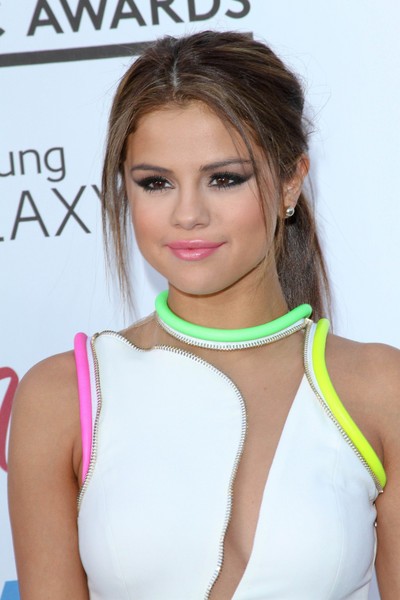 "I didn't think I'd do it," Selena Gomez says at the exciting news she just received.
The singer's "Come And Get It" single has reached the No.1 spot on the charts, the first of her songs to do so. Gomez is caught receiving the news in a video posted to her YouTube account. Who seems like a member of the Gomez squad, a man hands Gomez a phone in which she finds out about her biggest accomplishment in music. Although it isn't much of a surprise to the rest of us, seeing as the single is constantly played on the radio, Gomez is shocked.  She falls to a chair and constantly says "oh my gosh" as she buries her head in her hands.
After she finds out the news, she cracks a joke at the tag on her t-shirt, changes clothes and switches to another setting. There she takes the time to thank radio stations for playing her song, as well as her fans for requesting it.
"This has been 1 of my proudest achievements & I couldn't do it without everyone! So grateful," Gomez tweeted along with the video and a snapshot of the top 10.
Four records later, Gomez is at the peak of her music career, post breaking up from her band The Scene. Her new album, Stars Dance, debuts in July and her world tour kicks off in August.