Colombian Politician Blasts Shakira For 'Promoting Lesbianism' In New Video Featuring Rihanna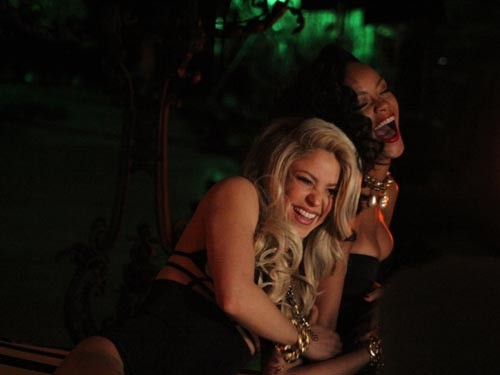 Shakira has come under fire from a politician in her native Colombia for putting out possibly the hottest music video ever.

Rihanna, who duets with the hip-shaking singer on her latest single, "Can't Remember to Forget You," also stars in the video for the song, and the two singers get pretty steamy while rolling around together in some sexy lingerie.

Politician Marco Fidel Ramirez has called on Colombia's National Television Authority to ban the video from airplay on the country's networks.

"Our Shakira with her erotic video is promoting tobacco usage and has become the worst example for our youth," Ramirez tweeted.
"Shakira's new video is a shameless case for lesbianism and immorality. It is a danger to children," he added. "It sends a provocative message to weak people who can be polluted and induced to practice it."

Neither star has responded to Ramirez's comments.

See more pics from the video shoot here.