Colin Hanks Smashes Fundraising Goal For Tower Records Documentary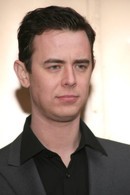 Tom Hanks' actor son Colin is celebrating after fans helped him to raise more than $90,000 to fund his documentary about the demise of retail giant Tower Records.

The star appealed to his Twitter.com followers last month for donations via Kickstarter.com to make All Things Must Pass: The Rise and Fall of Tower Records.

He started out with a goal of $50,000, but by the time the fundraising appeal came to an end on Friday, devotees had dug deep and pledged a total of $92,025.

Expressing his gratitude to fans on his Twitter blog, Hanks writes, "Wow! We did it! Thanks to everyone who became a backer of film. We are so very grateful. #TowerRecords

"We are amazed by the power of twitter and kickstarter and all the cool peeps (people) we have come into contact with. This has really turned into... something special. We never could have imagined this outcome. Now, we get to work. Again, thank you."