Colin Firth Meets Wax Likeness On Ellen DeGeneres' Show (Video)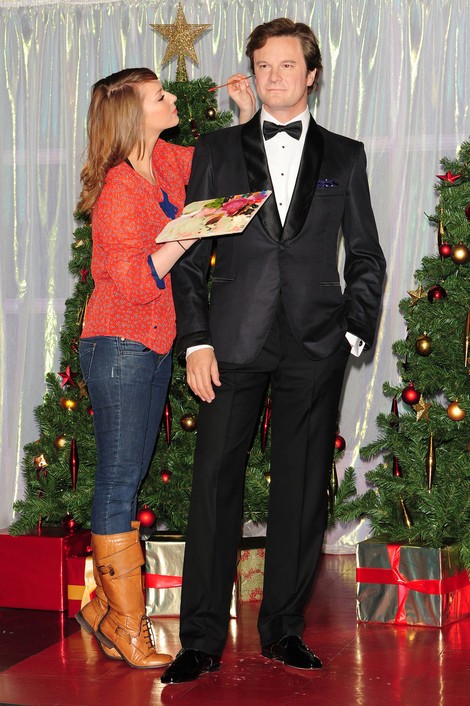 Oscar winner Colin Firth came face-to-face with himself during a recent TV appearance when comedienne Ellen DeGeneres had his new Madame Tussauds waxwork shipped in from London for her show.

The actor confessed he had yet to see his likeness - because he found the idea a "little creepy", prompting the chat show host to reveal she had it backstage.

Firth put his fears aside and looked himself in the eye, admitting it was a great honor to get waxed.

He says, "Madame Tussauds was one of the first tourist attractions I visited, I think, when I went to London. That was a big deal for me, even before the Oscars. You wandered around these startlingly lifesize figures. And I remember thinking, 'What does it take to become one of these?'"