Colin Firth Believes Gary Oldman Is Hung Like 'A Water Buffalo'?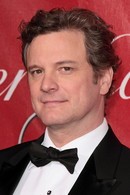 Colin Firth is still desperate to know if his Tinker Tailor Soldier Spy co-star Gary Oldman is really well hung after his fellow Brit appeared to boast a large manhood in the Spandex outfit he wore for A Christmas Carol.

Oldman played Bob Cratchit, Jacob Marley and Tiny Tim in the motion capture film, opposite Oscar winner Firth - who portrayed Fred, and both stars had to wear specially-made, unflattering black rubber suits so animators could transfer their facial expressions and actions onto the screen.

Nevertheless, while Firth tried to pad his "manhood-cancelling" Spandex bodysuit so he didn't look asexual, Oldman appeared to be hung like "a water buffalo."

The King's Speech star recalls, "The outfit itself was black but mysteriously had a color-coded crotch... and nothing helped and because nothing helped, I thought, 'OK, it's not me; it's the material.' I walked onto the set... and then ran straight into Gary Oldman who was hung like a water buffalo. I don't know if his material was different, I don't know if it's a trick of the color coding, or whether he's just special and he has never let on."

"We have become good friends and I'd love to get drunk with him and go, 'Gary, come on...' It's still a mystery."