Colin Farrell: My Last Romantic Relationship Was With Elizabeth Taylor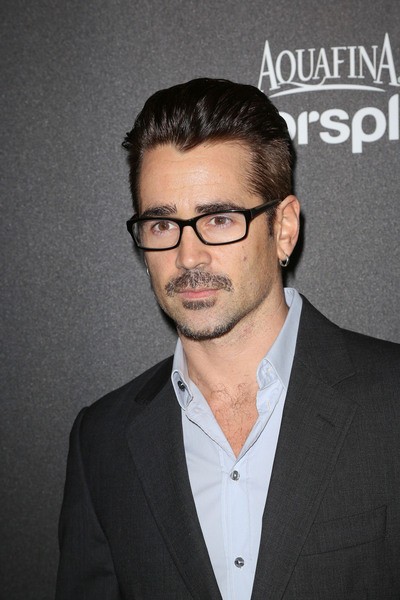 Irish heart throb Colin Farrell says he hasn't had a romantic relationship since the death of Elizabeth Taylor.
Farrell revealed to Ellen DeGeneres on her talk show he met Taylor's manager at Cedars Sinai Hospital in 2009. Farrell was there for the birth of his youngest son and Taylor was having a stint placed in her heart.
Related: Star-Studded Saving Mr. Banks Premiere Includes Colin Farrell, Tom Hanks, More Celebs
Farrell seized the once-in-a-lifetime chance, telling Ellen, "I said, 'Will you tell her I said hello? She probably won't know who I am,'" he recalled of running into her manager and close friend Tim Mendelsohn. "And they go, 'No, she knows who you are.' And I went, 'Wow, cool. Well, tell her I said hello and I wish her the best.'"
The two later exchanged gifts of flowers and Colin had his publicist Danica contact Taylor's people to see if he could meet her. "I asked Danica, and she made some calls, and I got to have an audience with her.
"And that was the beginning of a year and a half or two years of what was a really cool [relationship]. It was kind of like the last -- it feels like in my head, not hers, I'm projecting -- but the last kind of romantic relationship I had. Which was never consummated."
He continued, "It was really cool, and she wasn't much of a sleeper at night, like I'm not, so at two o'clock in the morning, I'd call her," he said. "I'd call her at two in the morning, and the nurse would answer the phone, and I'd say, 'Is she awake?'...And then I'd be on the phone and I'd hear, 'Hello?' And I'd go, 'How's it going?' And we'd talk for a half an hour, an hour, into the wee hours."
Farrell saind he may have been the legend's eighth husband, had she not died in 2011. "She was a spectacular, spectacular woman. I wanted to be number eight, but we ran out of road."